Medically reviewed by Karen Wolters, RN and Joanna Fearnley, LPN
Below are some of our most frequently asked questions about our company and our light therapy devices.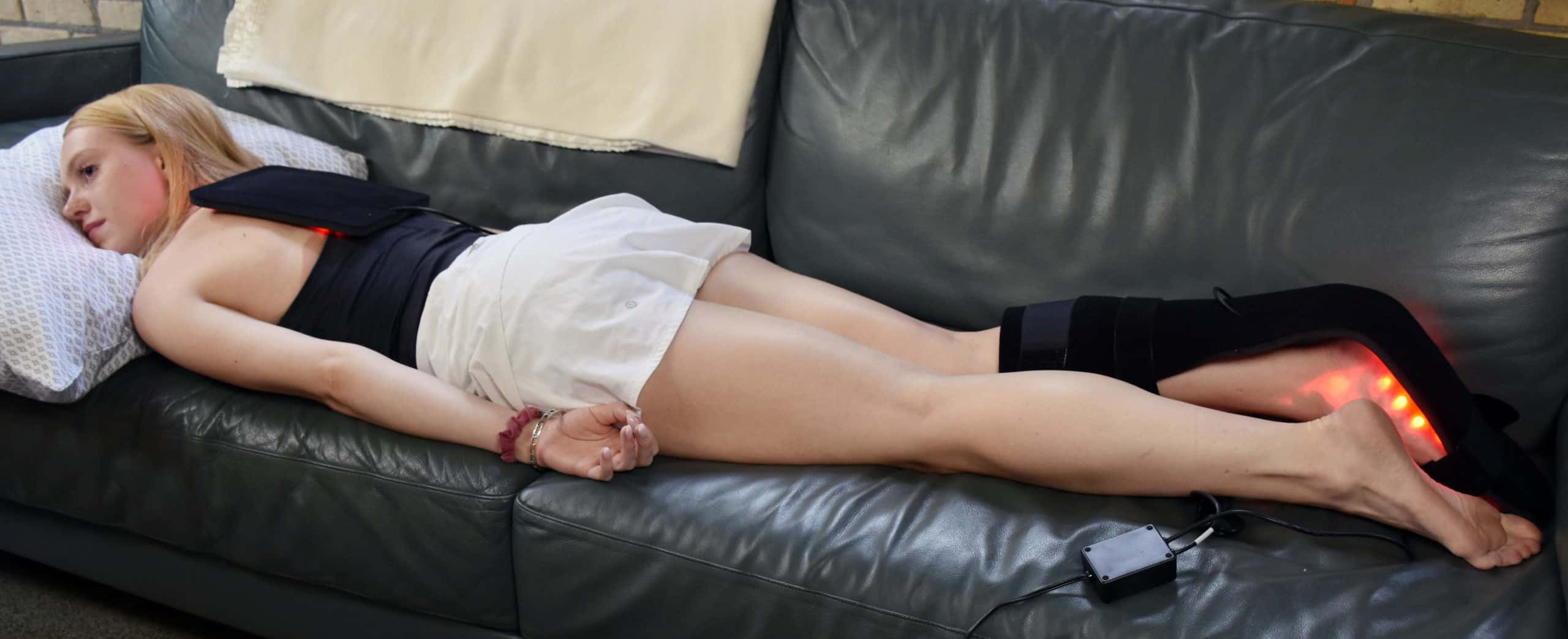 What makes HealthLight different?
Our duty cycle at 50% is higher than many other pads on the market. That means we are getting more Joules/cm². The result is more healing energy to the tissues.
Our Product Features:
• Manufactured in U.S. facility that is ISO certified
• 15 years of experience
• Product lines include combinations of blue, red, and infrared
• Pads can be applied directly to the body
• Flexible not rigid
• Daily use at home or multiple times in the office
• 20 minute treatment cycle
• One button control for ease of use
• Portable
• FDA listed

What's the difference between the Clinical Line vs. the Express Line?
Clinical Products (In Clinic)
• Allows for unattended treatment to free up staff.
• Use up to 6 pads per controller. Treat one or more patients at the same time.
• Charge cash for treatment.
Express Products (At Home)
• Designed for at home use with a one button control.
• Purchase pads at wholesale price. Sell to patients at retail.
• We can drop ship to your office or directly to your patient.
What happens if my pad or controller breaks?
The warranty on Clinical products is 2 years. The warranty on Express products is 1 year.
Simply mail in the pad or controller with a completed repair form. The repair form can be found on the HealthLight website. HealthLight will repair at no cost all warranty claims and ship it back to the customer. Once a pad or controller is out of warranty, prices will vary. You'll be
given a quote.
What area of the body seems to have the most positive results with light therapy?
Depends on each person's disease state and condition. Our best sellers are foot & calf as well as foot & ankle pads. However, we have pads for all areas of the body.
Are some of the pads more flexible than others?
Our pads are made of neoprene. Along the length of our pads, they are flexible. All the pads come with multiple Velcro straps to help fit the body.
Start Your Pain Relief Journey Today
Contact us now and speak with a light therapy expert. They are here to help you find relief at home with soothing red light therapy.