Medically reviewed by Karen Wolters, RN and Joanna Fearnley, LPN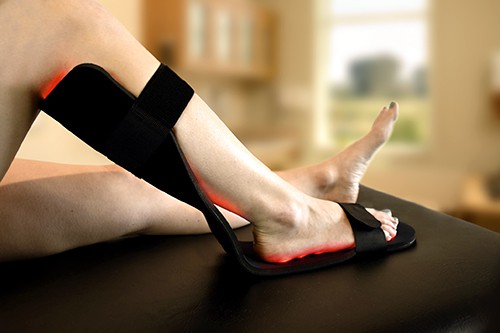 Is your health-care practice breathing easier now that the Covid 19 crisis is over?  Is your patient list expanding?  Your monthly revenue increasing?  If not, then perhaps your practice needs some resuscitation, restoration, and revitalization.  If that is the case, despite these challenging times there is a simple and affordable "rescue remedy" available in the form of an effective, dependable, and scientifically proven healing modality that can be easily added to your treatment menu to quickly perk up your practice — Red Light Therapy!
Because of its relaxing, soothing, and "feel good" qualities, not to mention its ability to reduce pain quickly and effectively, plus stimulate and accelerate the body's innate healing capacity, Red Light Therapy can generate interest, excitement, and positive buzz among your patients, plus open up additional revenue streams for your clinic —breathing new life into your practice!
Shop Red Light Therapy Devices
Red Light Therapy Adds Value
Because Red Light Therapy is non-invasive, safe, painless, and drug-free, chiropractors worldwide have embraced this unique modality, finding that it pairs extremely well with their philosophy and treatment methods.  And acupuncturists, physical therapists, and massage therapists have also adopted and integrated Red Light Therapy into their practices with great success.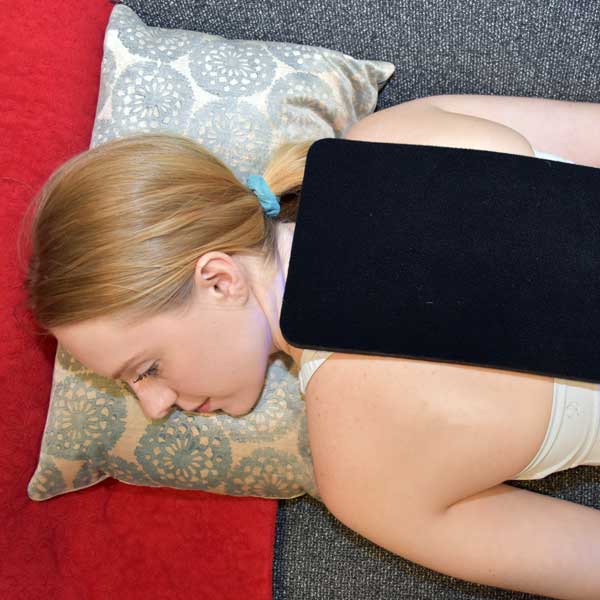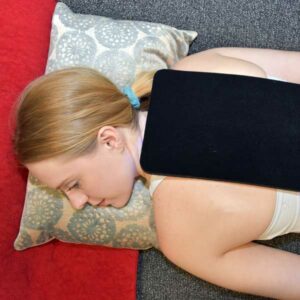 Red Light Therapy can add considerable value to any type of health-care practice, allowing you to expand your treatment menu plus enhance the scope of your therapy for better patient outcomes.  And better patient outcomes equal greater patient satisfaction.  This means positive word-of-mouth publicity for your practice, increasing the possibility of more patients.  Putting Red Light Therapy on your treatment menu can benefit your patients and your clinic's bottom line in many ways, including:
Fast and Effective Pain Relief
When it comes to alleviating pain, science has discovered that Red Light Therapy can reduce pain very quickly.  In fact, "Fast acting pain relief occurs within minutes of application…"[1]   And pain will decrease or disappear for up to several hours after the Red Light Therapy session ends.  This makes Red Light Therapy an effective, all-natural alternative to pharmaceutical drugs and injections for pain relief and pain management.
Patients Can Be Left Unattended
Because Red Light Therapy is non-invasive, safe, and risk-free, health practitioners can feel confident in leaving patients unattended during their therapy sessions once the Red Light Therapy pads are in place and the controller is in operation.  This frees you and your staff to attend to other patients.  Administering Red Light Therapy is very simple and very easy:  therapy pads are placed on the body where needed, the system is turned on, and the pads proceed to do their work. Most Red Light Therapy systems shut off automatically after twenty-minutes, signaling the end of the session.  Plus, Red Light Therapy allows treatment of several problem areas simultaneously by using multiple therapy pads, so that a patient can have several issues treated during a single session.
Fast ROI
In comparison to many other types of professional medical-grade equipment, Red Light Therapy systems are not only affordable, but they also have the potential to generate fast ROI.  These days, the practitioner purchase price of a Red Light Therapy system starts well under $1,000.  So, if patients were charged an additional $35 for a twenty-minute Red Light Therapy session as an add-on to their usual treatment, then a smaller Red Light Therapy system could pay for itself in as little as 20-22 treatment sessions.  Making Red Light Therapy a regular part of your patients' treatment programs can generate a dependable additional revenue stream, as well as better outcomes for your patients.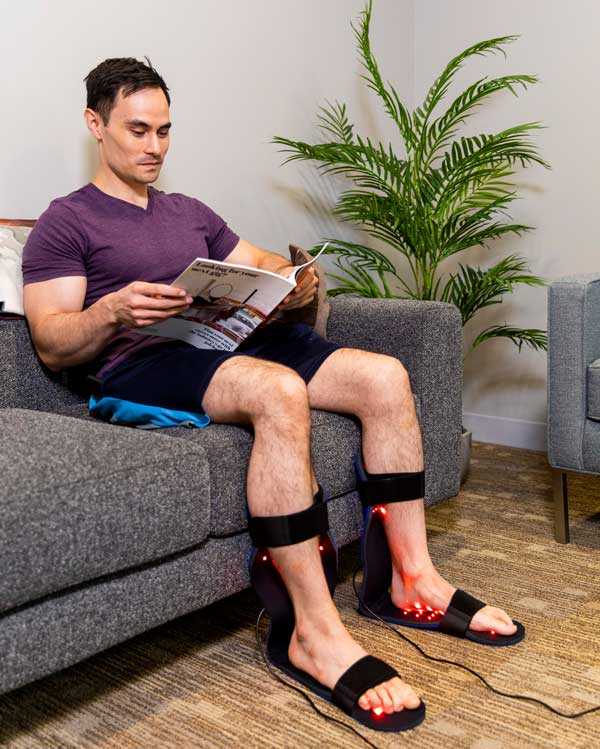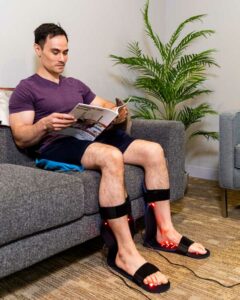 Sell Systems to Patients
As your patients experience the relaxing, soothing, and beneficial effects of Red Light Therapy, some patients may desire to purchase their own system for in-home use between regular office visits. This option may especially appeal to patients who suffer from acute or chronic conditions that are helped the most by daily therapy.  Also, patients who have just had surgery may also desire their own in-home system to help accelerate their healing and to ease their pain.  Sales of Red Light Therapy systems can generate a lucrative revenue stream, since HealthLight, as well as other manufacturers, allow health-care professionals to sell therapy systems directly to patients.  Practitioners may purchase systems at wholesale, and then profit by reselling these systems to patients at a price set by the practitioner.  Plus, HealthLight, a leading U.S. manufacturer of medical-grade Red Light Therapy systems, offers practitioners a free Red Light Therapy Pad system with their "Buy Any 5 Systems and Get One Free" program, which could then be sold to patients.  Also, in-home programs for specific conditions such as chronic back pain, arthritis, or foot problems can be developed that are based upon patients buying their own Red Light Therapy system for self-administered treatments between office visits.
Choose HealthLight
Adding Red Light Therapy to your treatment menu can make a big difference in perking up your practice and your revenue.  Red Light Therapy can also set you apart from your competition!  So when you are ready to purchase your Red Light Therapy system, choose HealthLight.  HealthLight makes the most powerful clinical strength Red Light Therapy pads available in today's marketplace.  Red Light Pain Therapy systems from HealthLight are durable, high quality medical-grade devices for both health clinics and consumers that deliver the optimum amount of joules for the best therapeutic outcomes possible.  HealthLight offers a wide variety of Red Light Therapy Pad systems to meet the needs of any health-care practitioner, individual, or family.  When choosing a device to administer Red Light Therapy for pain and healing support and to help achieve and then maintain health and wellness— choose HealthLight with confidence.
[1] Cotler, Howard B. et al.  The Use of Low Level Laser Therapy (LLLT) For Musculoskeletal Pain. MOJ Orthop Rheumatol. 2015  ;  2(5): . doi:10.15406/mojor.2015.02.00068, p bid., p. 5.
Start Your Pain Relief Journey Today
Contact us now and speak with a light therapy expert. They are here to help you find relief at home with soothing red light therapy.