Reduce Pain.
Increase Circulation.
Discovered by scientists and prescribed by professionals.
Improve patient outcomes with FDA-listed Light Therapy devices.
100 Million Americans Live With Pain.


Light Therapy can help.
Pain is common
One of the most common reasons for doctor visits that affects people of all ages.

Major impact on lives
Prevents those affected from working or participating in daily activities.

Pain's effects
Pain can affect sleep, emotional well being and quality of life.
Light therapy pads from HealthLight bring temporary relaxation of muscles and temporary relief from muscle spasms.
See how HealthLight light therapy products are making a difference for practices in these areas.
You may have seen light therapy pads or have heard about the treatment. Or maybe, you are already a customer.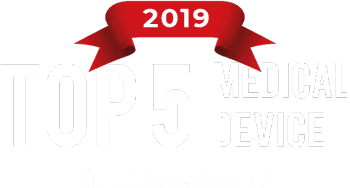 Researchers around the world have been studying the effects of Low Level Light Therapy (LLLT) and have completed thousands of studies. We have compiled a sampling for your review.
The HealthLight Difference
Quickest treatment time of any LED light therapy pad.

Red/Infrared light for ideal penetration and efficacy.

Highest quality and most durable components.

No seams so therapy pads won't split or fray.
LEDS are optimally placed within neoprene pads.

Operates at body temperature, unlike other products.

The most powerful clinical strength LEDs in the market.

USB-style connectors, not breakable DIN's.
See how we compare to our competitors.
Click below to see all of our HealthLight therapy devices available for you or your patients who are in need of pain relief.
Some feedback from
our customers
I was afraid I wasn't going to be able to stand much longer when I had progressive pain. It  got worse until it was debilitating. I've been using Healthlight for almost 6 months and now I feel I can do anything I could have done 20 years ago!
Healthlight and its devices are not intended to diagnose, treat, cure, or prevent any disease.
Devices are intended for temporary relief of minor pain, muscle aches and stiffness and increased circulation.
Pain Relief from Top to Bottom
We have HealthLight products designed to provide relief for many areas of the body.