Medically reviewed by Karen Wolters, RN and Joanna Fearnley, LPN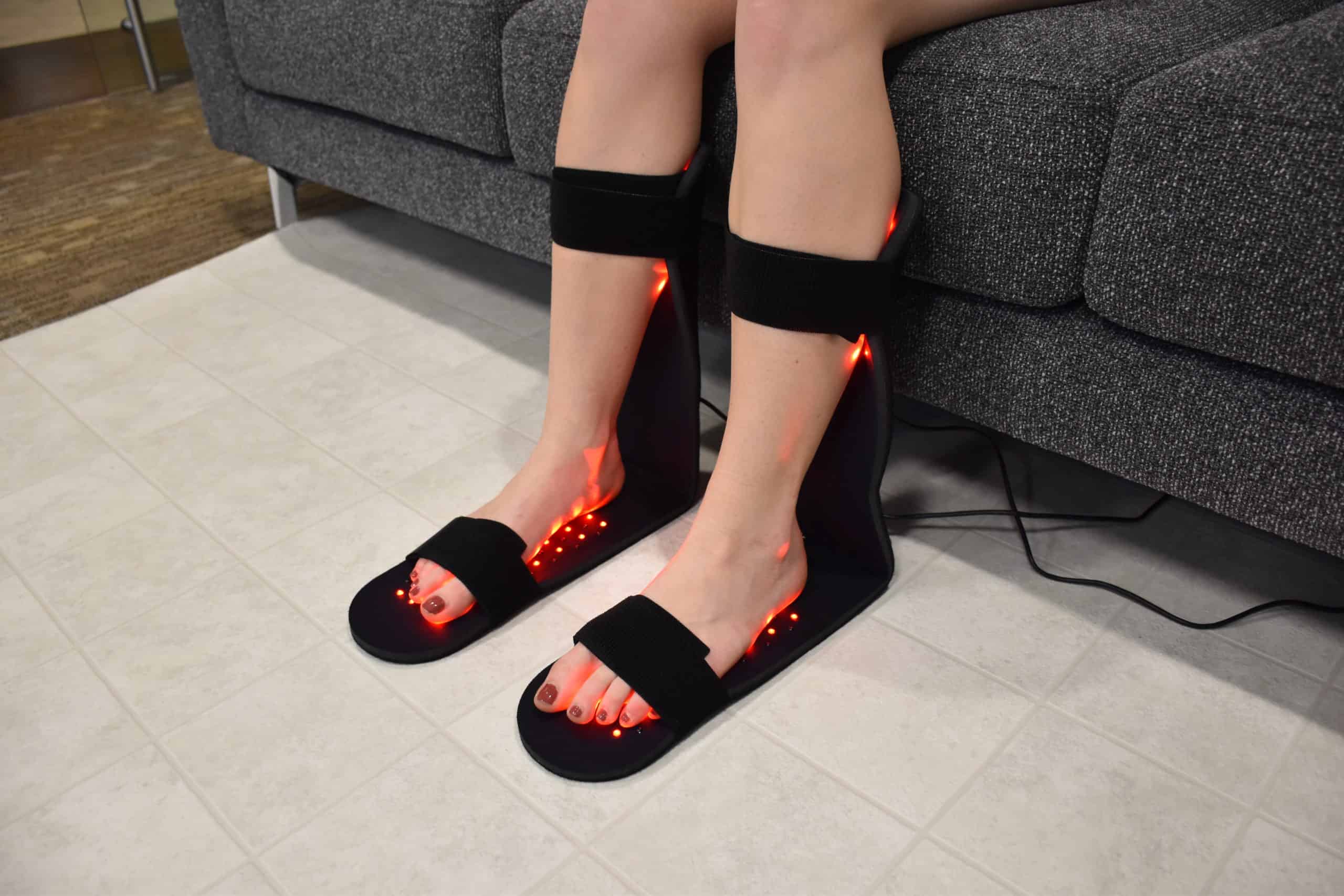 The pain was excruciating — the worst pain I had ever experienced! I had been sitting on the linoleum floor engrossed in sorting papers. All of a sudden, it felt like something "slipped" in my lower back. When I tried to stand up, the pain was unbearable. I had to crawl around the apartment on my hands and knees.  After being taken to an orthopedist, I was diagnosed as having an acute lumbosacrel sprain and osteoporosis. I was out of work on disability for two weeks.
When that happened to me at the age of 44, little did I know that I had inaugurated a back condition that would return to haunt me over and over again for the rest of my life.  I am now 65, and I usually have to deal with some amount of lower back stiffness and pain upon awakening almost every few days.
Through the years I've tried chiropractic and foot reflexology to help with flare-ups.  Both worked, but had the disadvantages of my having to endure the pain while waiting for my appointment, and then having to get to the practitioner's office when I could barely stand upright and walk.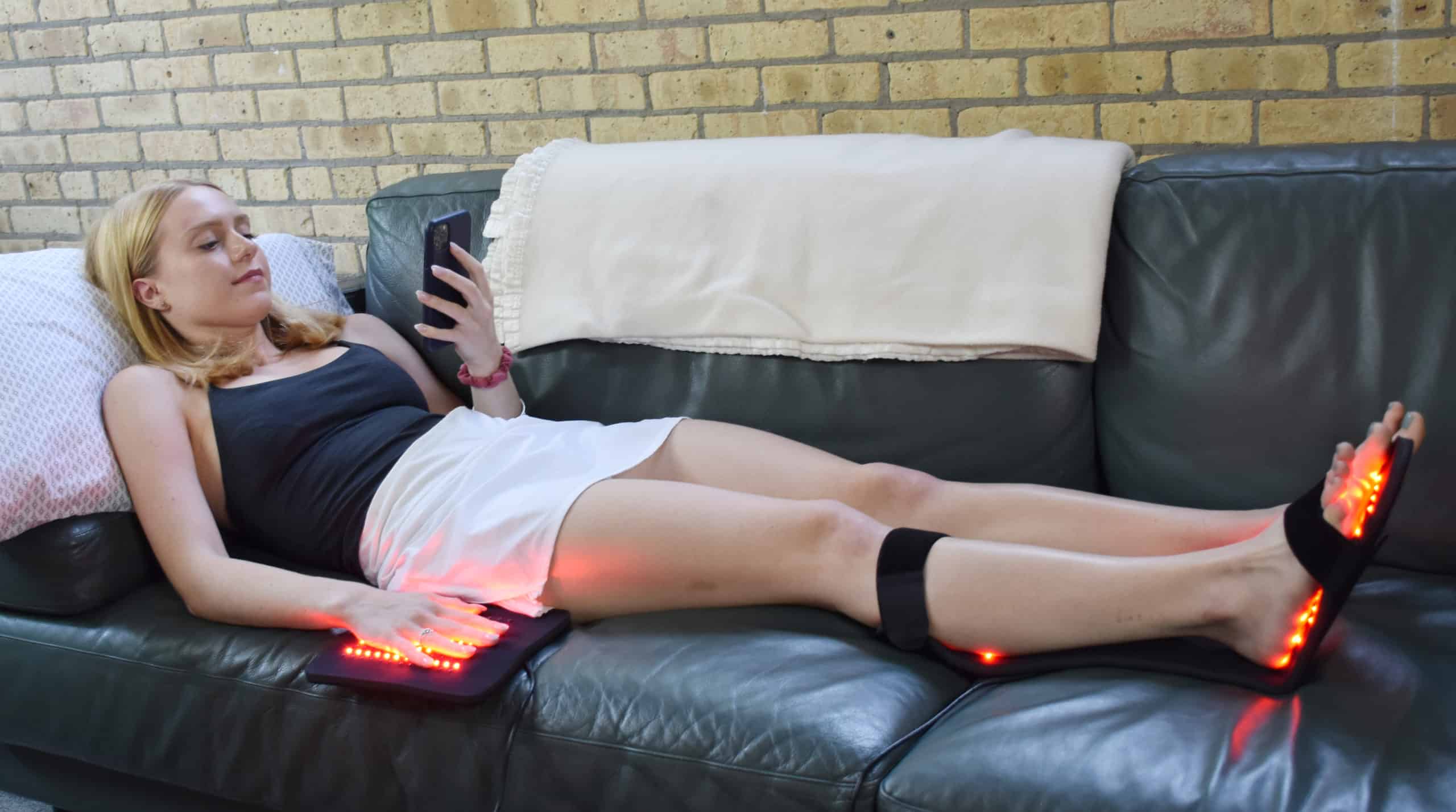 My introduction to LED Light Therapy equipment.
In 2012 I was introduced to LED Light Therapy equipment, which made a great impact in my life.  The treatment was non-invasive, painless, felt comforting, and made a positive difference almost immediately in reducing my back pain.  I began to use light therapy at home whenever I felt any stiffness or back aches, and even as a preventive measure.
From 2012 into 2019, I regularly used the light therapy equipment of three different well-known US manufacturers. In the summer of 2019, I was introduced to HealthLight's At-Home Light Therapy pads. And almost immediately I preferred HealthLight's equipment above all others. Here's why:
About my HealthLight At-Home Light Therapy system.
It's extremely easy to set up. Since the controller box is connected to the therapy pad, all I have to do is insert the plug into an electrical outlet
It's fully automatic. I press the one button that begins an automatic twenty-minute therapy program with automatic shut-off.
It's light-weight. This makes my system easy to move from room to room.
It's the most comfortable system. The diodes in HealthLight's pads rise just slightly above the pad. They do not poke my skin, even while resting my feet on a large pad, and they don't leave indents on my body after therapy.
It's more durable and better quality. HealthLight's thick neoprene pad, and red and infrared diodes are just better made than those of other manufacturers. I have therapy pads from another US company whose pads are made in China, and after only two years of use, some components are beginning to fail.
It's more effective. I learned it was due to stronger diodes in the correct wavelength and frequency. When it comes to increasing circulation and reducing pain, this is the most important element. It has been my experience that HealthLight's LED Light Therapy equipment offers stronger pain relief than those of other manufacturers, and one twenty-minute therapy session with a HealthLight system will do more for me than other systems.
In conclusion, although I still have other manufacturer's light therapy equipment in my home, I prefer to use HealthLight's systems whenever I need support in my back or anywhere else.  If you are looking for LED Light Therapy equipment that is high quality, comfortable, effective, and easy-to-use at home and when you travel, then I strongly believe that HealthLight is your best choice.
Start Your Pain Relief Journey Today
Contact us now and speak with a light therapy expert. They are here to help you find relief at home with soothing red light therapy.