We are dedicated to the improved health of our customers.
Healthlight is proud to design and produce industry-leading, FDA-listed light therapy products in our state-of-the-art ISO-certified manufacturing facility near Chicago.
Our Patients' Continued Good Health

Excellent Customer Service

Market Leadership & Innovation
Ehtics In All Our Dealings

Supporting Re-sellers and Partners

Strict Regulatory Compliance
Privacy & Security Policy
Your information is never sold by HealthlIght LLC and your privacy is secure. Click here for the HealthLight Privacy and Security Policy.
HealthLight's Exclusive National Distributor of Products is Energia Medical LLC.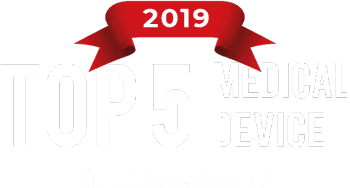 The HealthLight team is dedicated to helping patients find relief.
Bob is a 25 year veteran executive and entrepreneur who has created and grown a number of companies by providing superior value to partners and customers. An early pioneer in the growing LED Light Therapy field, Bob has a strong belief in its power to provide pain relief, improved circulation and better lives to many people.
Don has 27 years a as senior financial manager for small and midsized companies, with a specialty in medical devices and regulatory compliance. International experience in financial reporting, detailed financial analysis and overall financial and operational management.
Jonathan has over 3 decades experience in engineering, management and directing quality/regulatory affairs. He has in-depth knowledge about growing businesses, connecting and building creative, collaborative relationships with vendors, customers and stakeholders.
Andy is an accomplished marketing leader known for his work in digital media. He is responsible for the construction and management of the company website, social media channels and videos that highlight the success of medical professionals and patients with light therapy.
Warren Graber
CEO EMERITUS
HEAD OF PRODUCT DEVELOPMENT
Warren is a trained engineer and innovator, having spent many years perfecting the electronics and other components that produce the industry's most powerful, durable and effective light therapy devices. Warren is currently working behind the scenes to ensure that HealthLight maintains its leadership position in the growing light therapy industry, ensuring medical professionals are supplied with superior solutions. Warren heads up our product development and FDA compliance.
Rob has spent the last 13 years working with medical professionals to use breakthrough-technology medical devices to provide superior patient outcomes. He operates Energia Medical, a respected distributor of light therapy and laser devices. Rob focuses on getting to know his customers, and spends a lot of time at trade shows and in doctor's offices, learning how he can help medical professionals build their practices and provide solutions for their patients. *Sales and Marketing for Healthlight is managed through our independent representatives.
The HealthLight Difference
Quickest treatment time of any LED light therapy pad.

Red/Infrared light for ideal penetration and efficacy.

Highest quality and most durable components..

No seams so therapy pads won't split or fray.
LEDS are optimally placed within neoprene pads.

Operates at body temperature, unlike other products.

The most powerful clinical strength LEDs in the market.

USB-style connectors, not breakable DIN's.
See how we compare to our competitors.
Click below to see all of our HealthLight therapy devices available for you or your patients who are in need of pain relief.
Researchers around the world have been studying the effects of Low Level Light Therapy (LLLT) and have completed thousands of studies. We have compiled a sampling for your review.