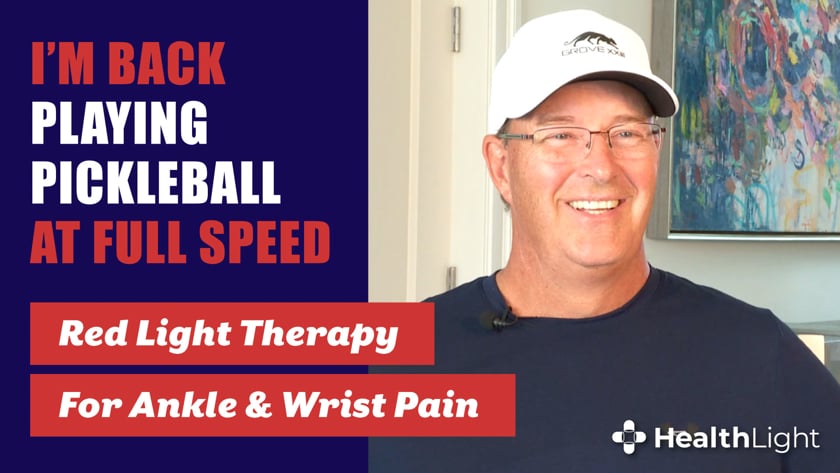 John Hand twisted his ankle playing golf and was put into a boot.
With help from his HealthLight therapy pad, he's back playing golf and pickleball with no problems
See the device John uses.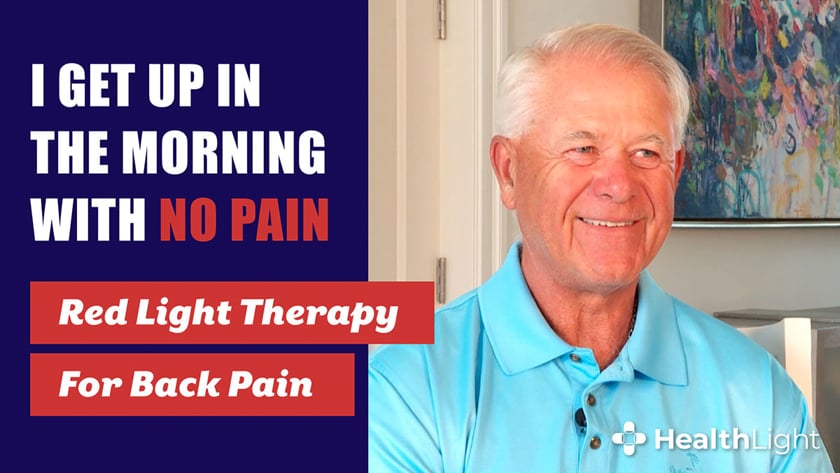 Rick Gulliver endured years of back pain. He thought he had to live with the pain until he started using a HealthLight therapy pad. 
It took a couple months, but now he's back on the golf course pain-free. 
See the device Rick uses.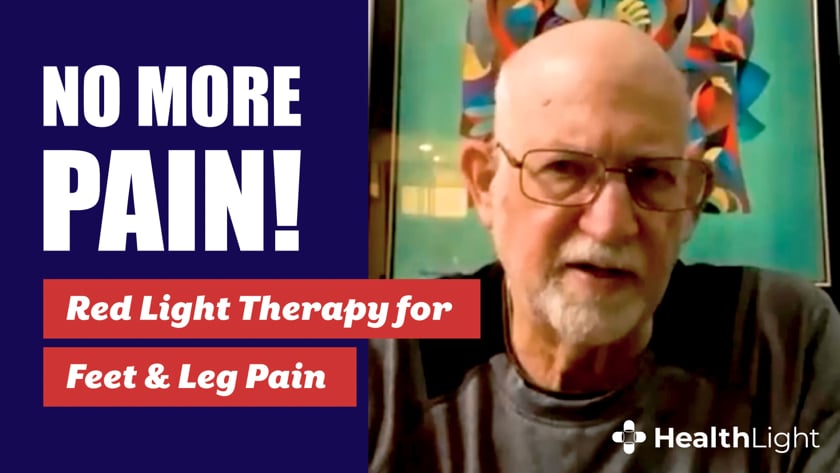 Ron Lampert had burning feet for years. After seemingly trying everything, he started using a HealthLight therapy pad at home.
Today he and his wife are able to travel and enjoy their grandchildren pain-free.
See the device Ron uses.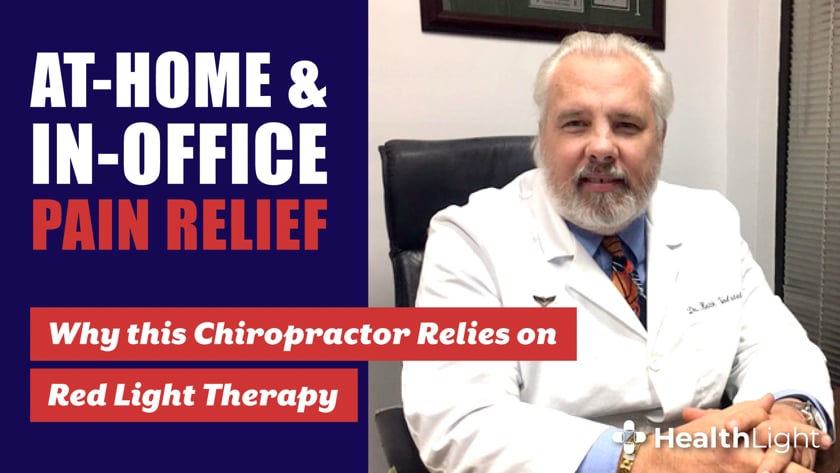 Florida chiropractor Dr. Keith Volstad relies on HealthLight to achieve outstanding patient outcomes and grow his practice. 
He provides HealthLight therapy pads to his patients to use at home. 
See one of the devices Dr. Volstad uses.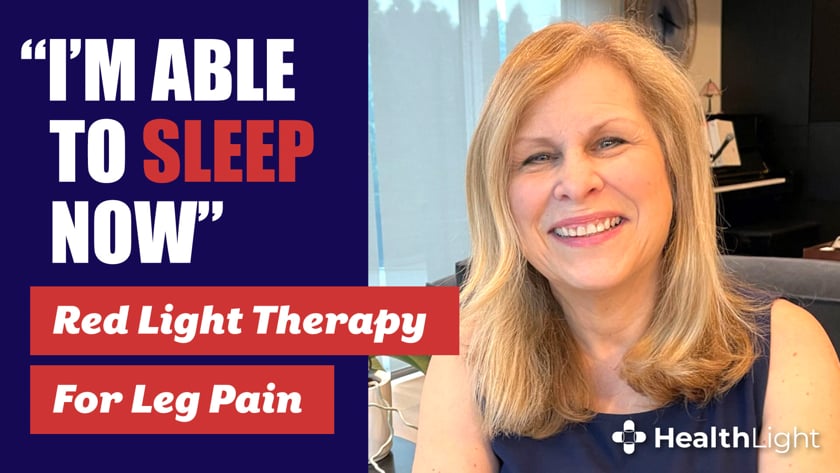 Melissa Wilson was having non-stop pain in her shin that kept her up at night and prevented her from enjoying her daily walks.
Her new HealthLight therapy pad is now solving the problem.
See the device Melissa uses.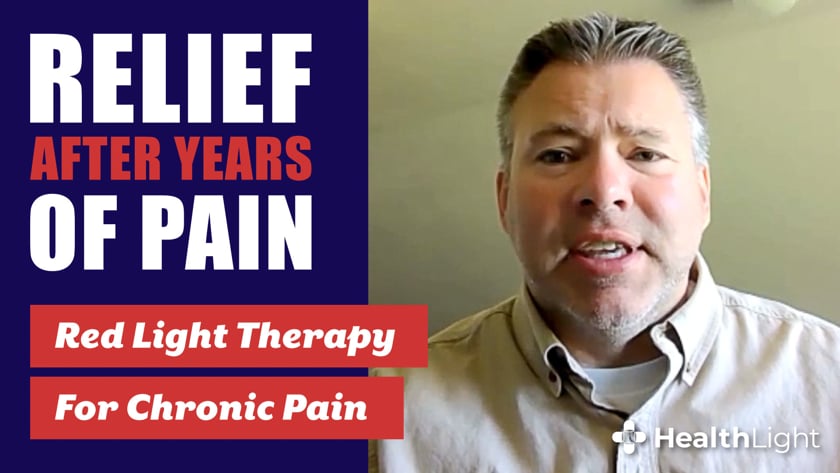 Ben Richards was badly wounded in an IED attack while serving in Iraq. He spent years in severe pain, but has finally found relief with HealthLight light therapy products. Please join us in thanking Ben and other heroes for their service.
See the device Ben uses.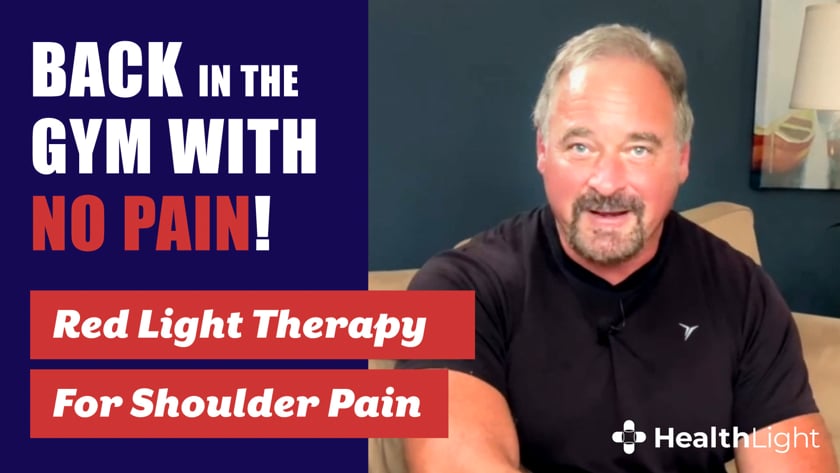 Tom Bullinger was experiencing great results at the gym lifting weights - until he started getting severe shoulder and elbow pain. After investigating several treatments, he discovered LED light therapy from CareLight. In a very short time, Tom's pain subsided and he is back in the gym bulking up once again.
Dr. Robert Moore relies on HealthLight devices to treat pain from a variety of conditions on the feet, lower legs, back, neck, hips and other areas of the body. He also provides pads for patients to use at home and calls the results "amazing." 
See the device Dr. Moore Uses.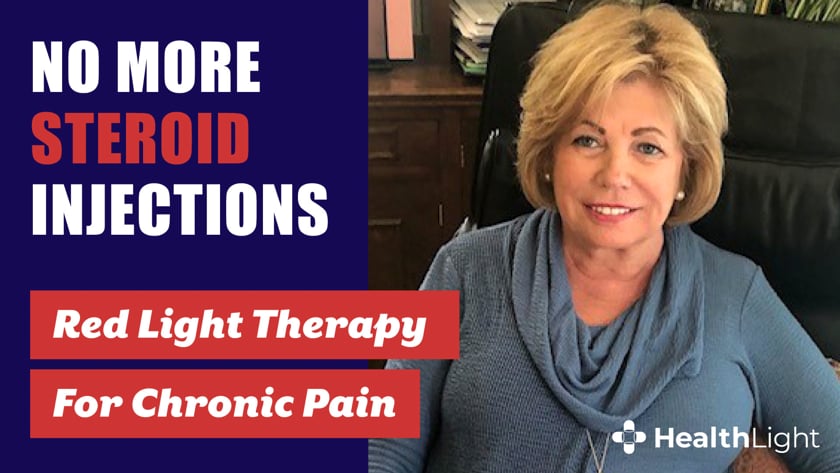 Phillis Chrampanis had persistent hip and leg pain that prevented her from using stairs.
After just a short time with light therapy pads from HealthLight, she is nearly pain free and back on the stairs.
See the device Phillis uses.
Lymphatic Drainage & Pain Relief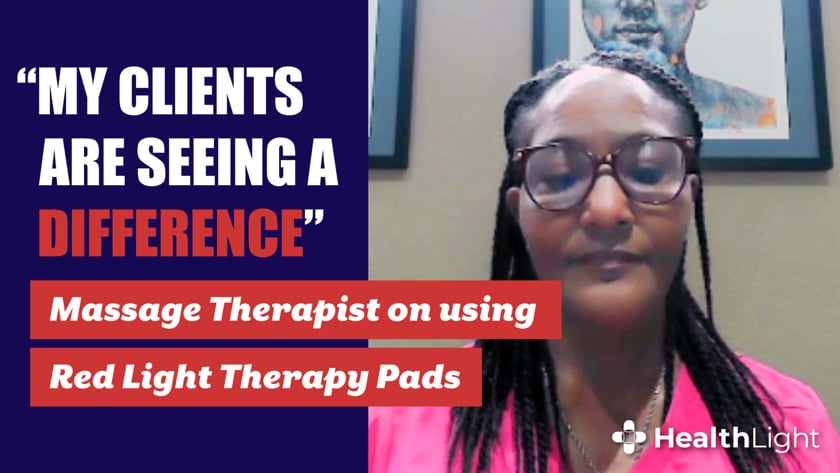 California Massage Therapist Theresa Gamlin relies on HealthLight for help with clients who need lymphatic drainage or pain relief. 
She says she her clients notice a difference. 
See the device Theresa uses.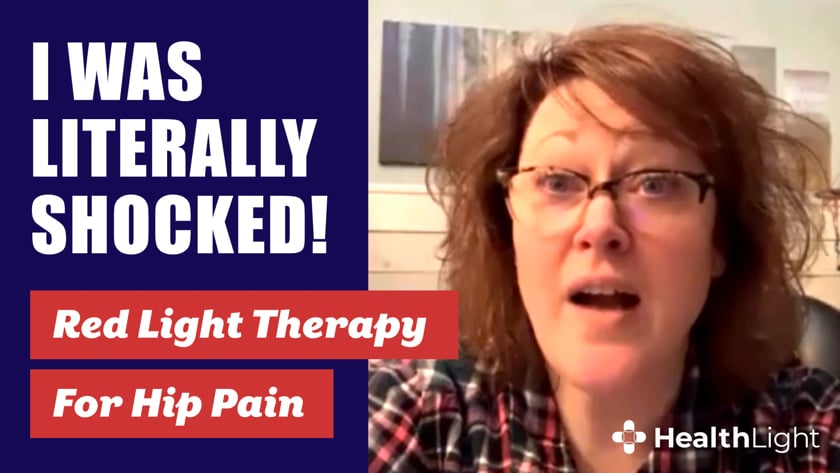 Jeannie had un-ending hip and leg pain following an accident that left her seemingly unable to function. She got immediate results from LED light therapy pads from HealthLight and is back to her old life.
See the device Jeannie uses.
Bill Manning was unable to enjoy hiking and skiing near his mountain home due to unending foot pain. 
His HealthLight therapy pad changed that.
See the device Bill is using.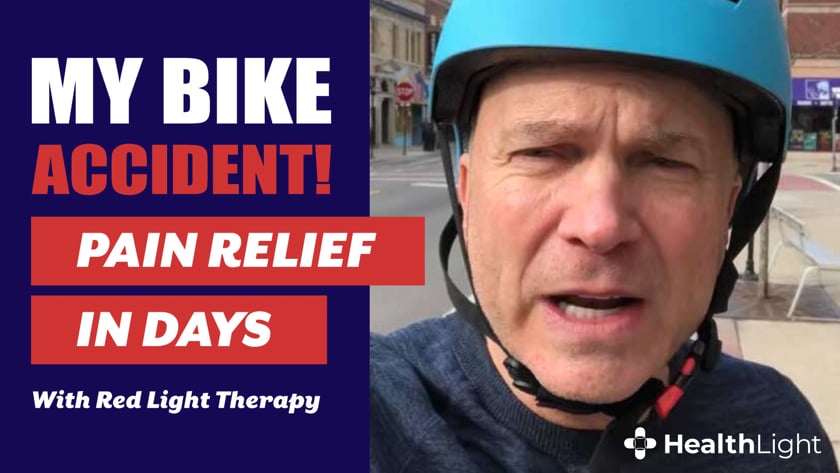 HealthLight's Andy Friedman got in a scary bike accident and had leg pain afterwards.
He found rapid relief from a week's use of a light therapy device.
See the device Andy used.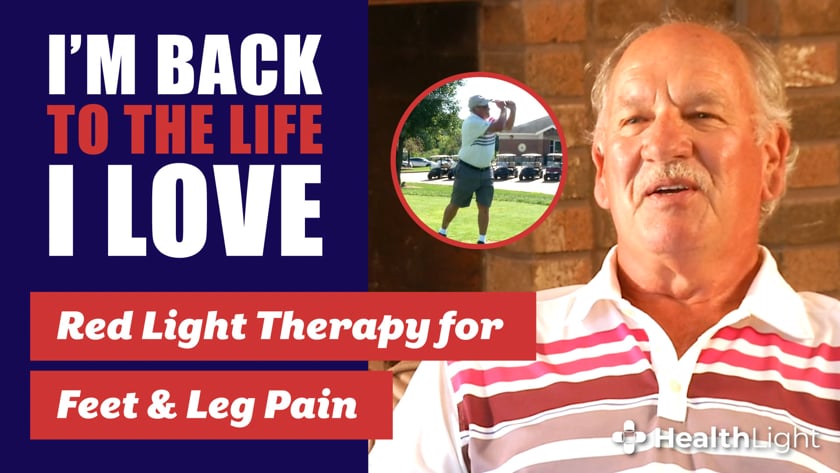 Donald Althoff couldn't play golf, enduring constant pain in his feet and lower legs.
His symptoms are much improved with help from his HealthLight therapy pad.
See the device Donald uses.
Beth Dawson thought she was headed for a wheelchair.
After a short time using HealthLight, Beth was back on her feet.
See the device Beth uses.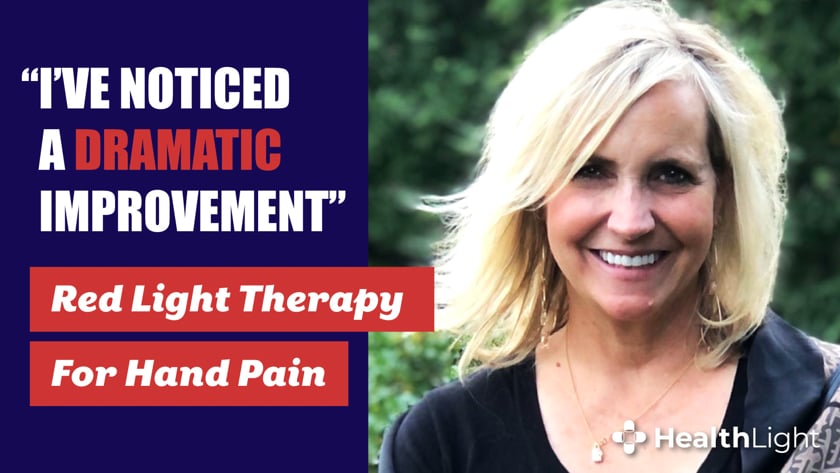 Nancy Iida had persistent hand pain that affected her everyday life, including her painting and artistic welding. She experienced rapid, profound pain relief by using HealthLight pads.
See the device Nancy uses.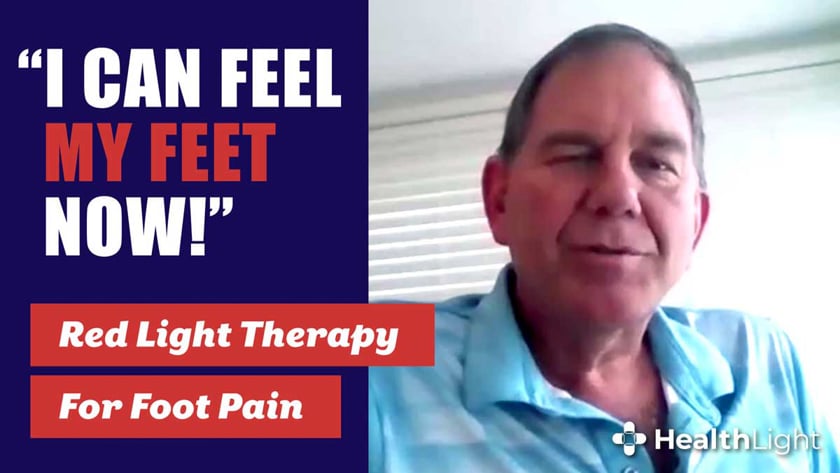 Veteran John Pleasants had pain and discomfort in his feet, robbing him of his independence.
After using HealthLight Light Therapy Pads at home, he's feeling better and is active again.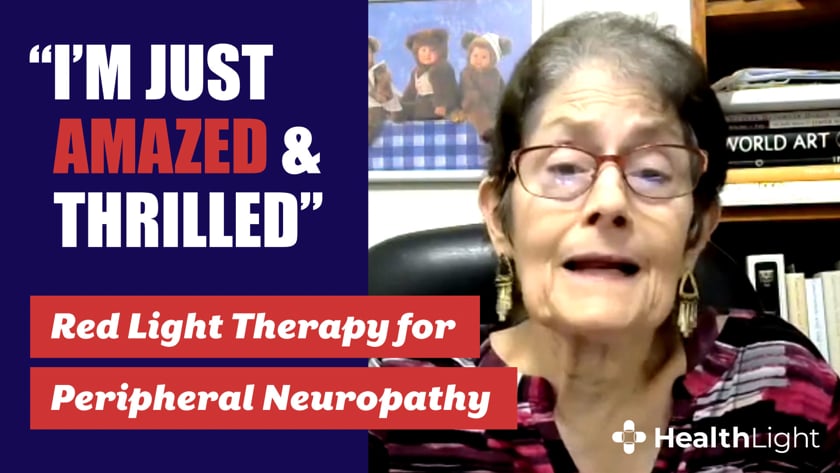 Judy Fox was suffering from nonstop foot pain and numbness. She had trouble sleeping and living the life she was used to. Judy has now bought HealthLight therapy pads for everyone in her family. 
See the device Judy uses.