Grow Your Practice With HealthLight
We don't just sell you a light therapy device, we teach you how to use it and help you make money from it. Our philosophy is service and building relationships with our customers.
You are not a transaction, but rather a new friend of the HealthLight family. No expensive "blueprint" needed! Our mission is to help you and your patients live better lives. 
Quick-Start Support
HealthLight light therapy devices are easy to use and we ensure your staff can begin utilizing them quickly.
Growing Your Clinic With HealthLight: "Quick Start" Tutorial Videos
It is an easy and inexpensive process to utilize HealthLight therapy pads and support resources to grow your clinic. Build revenue while reducing your time commitment and providing extraordinary patient outcomes. Watch these short videos with our founder Karen Wolters to learn how to get started today.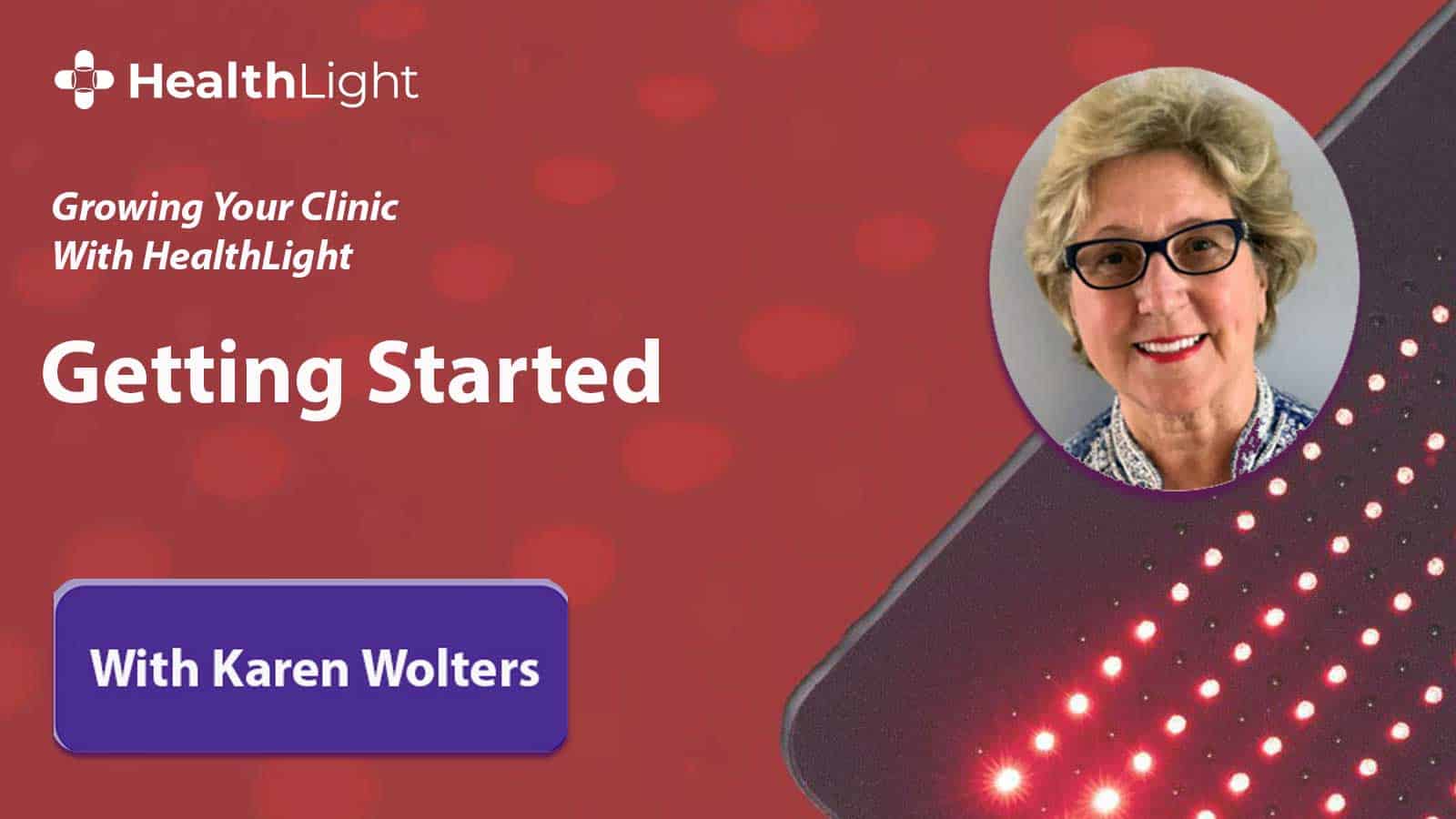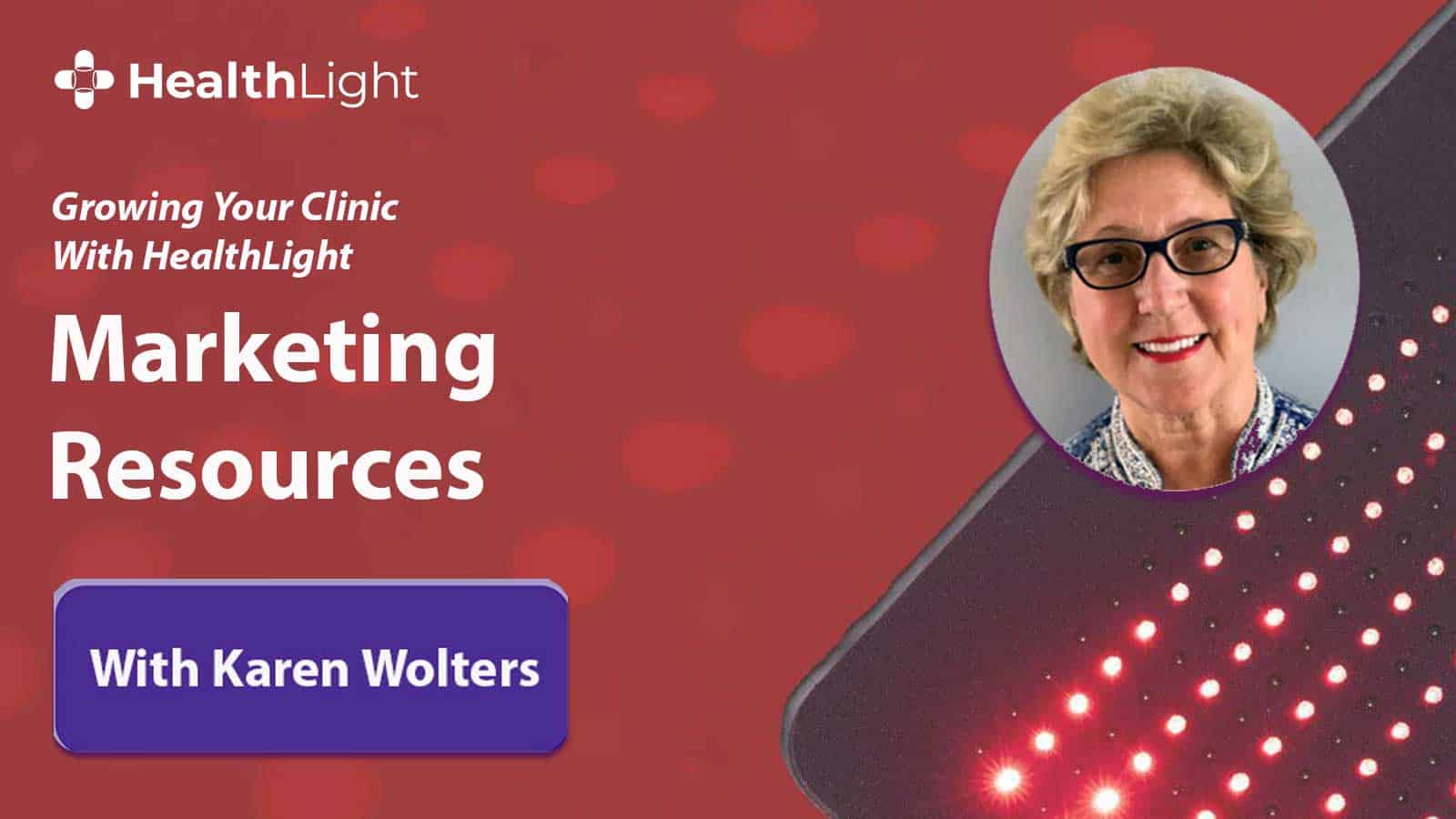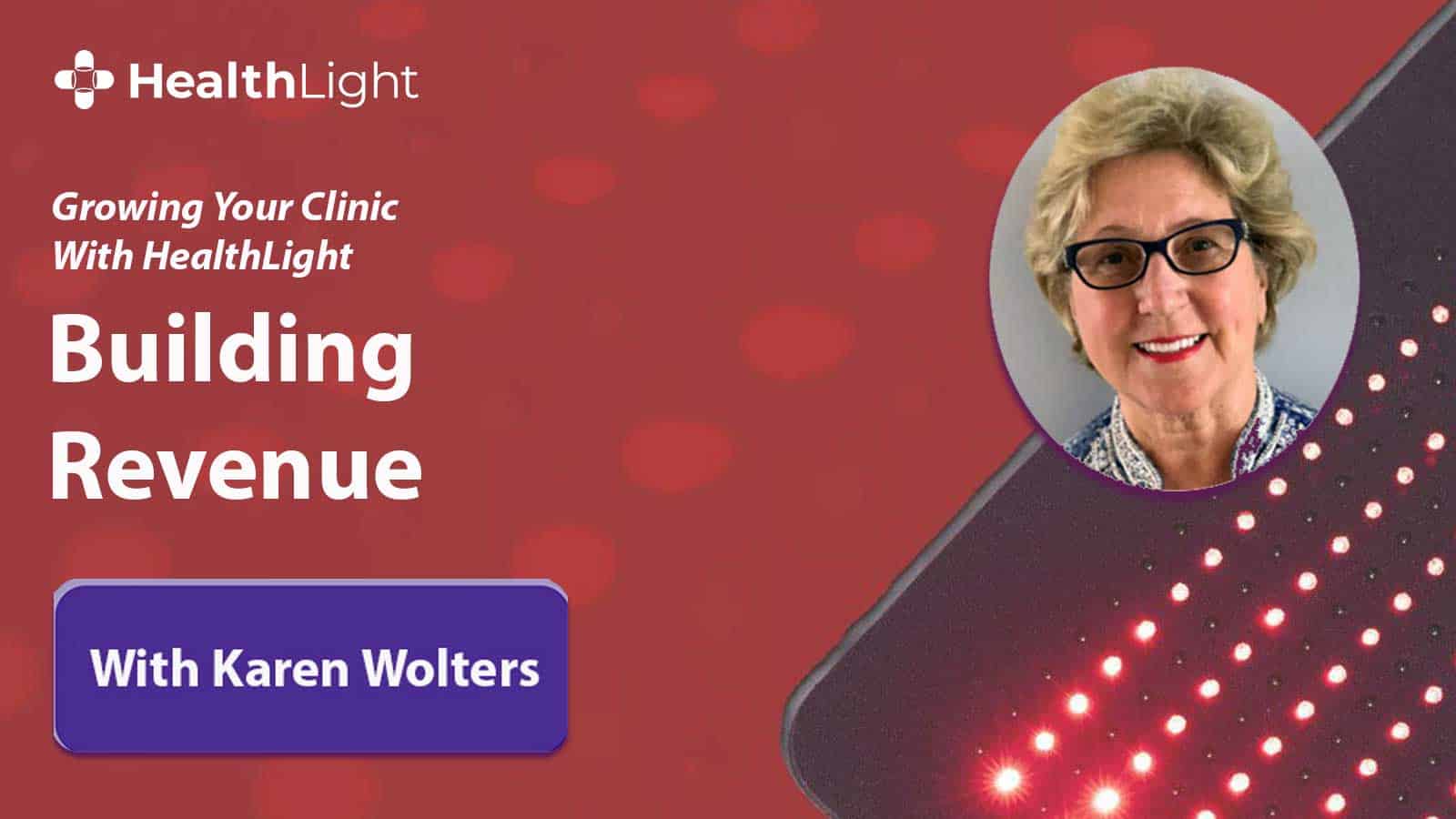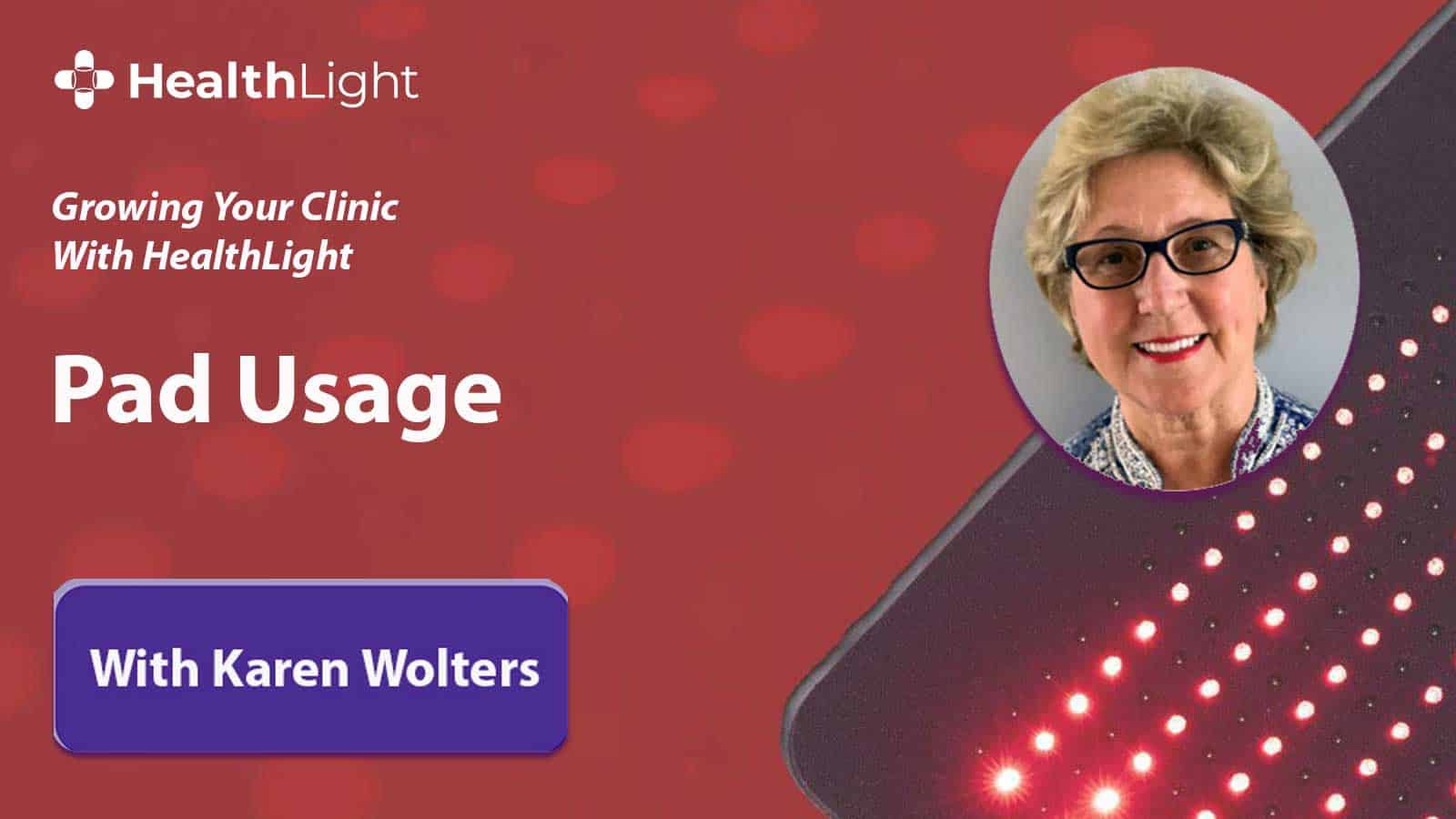 Marketing Support
HealthLight light therapy devices are effective and can quickly become a powerful differentiator for your practice. We provide materials to help you spread the word that your practice is providing this new treatment.
Press Release announcing your new device.

Customizable posters for your office/waiting room.
Blog posts to use on your website or social media.

Printed or email newsletter ready for use.
Customizable brochures to provide to patients.

Article explaining light therapy for website or media.
Letter for providers to announce your new device.

We share ideas from successful providers.
Some feedback from healthcare providers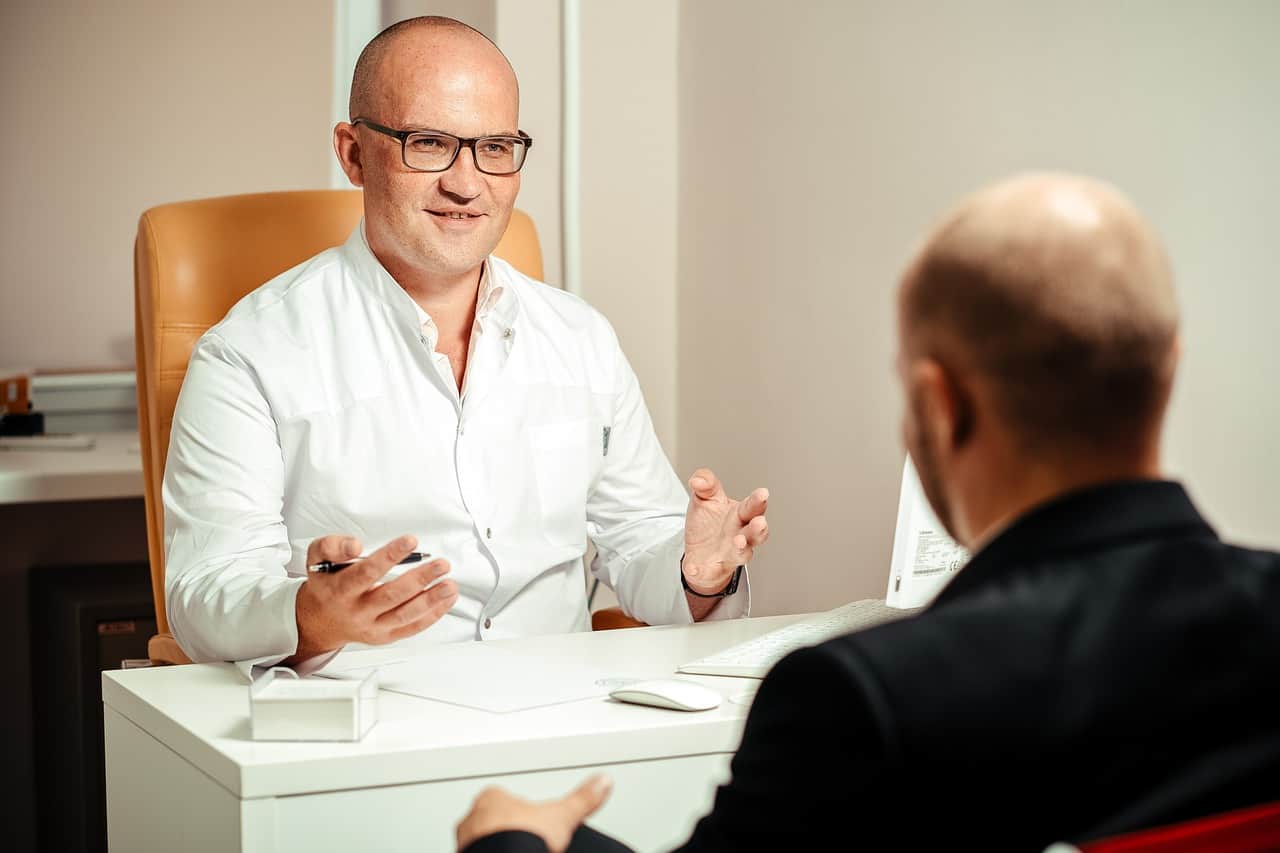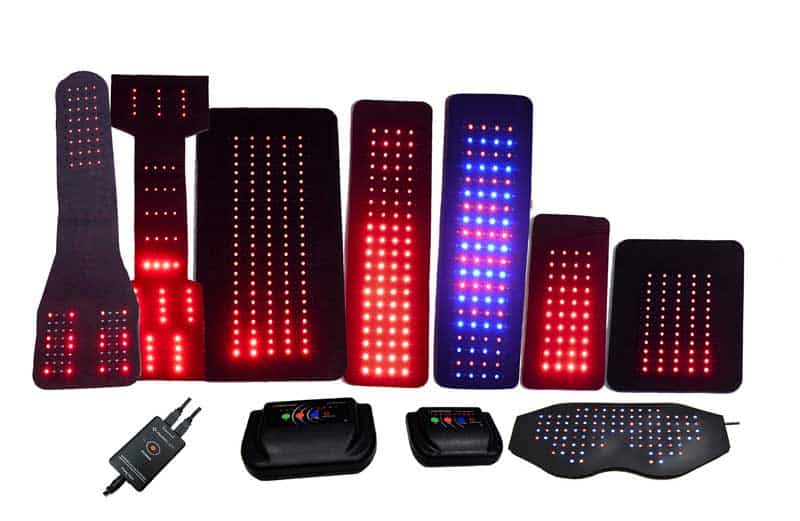 Opportunity for additional revenue
Sell to patients for home use. Ensure patient compliance and optimize results.
Ask about our "Pads for Patients" program. Earn revenue between patient visits by selling pads to your patients for home use.
Purchase HealthLight therapy pads at wholesale and sell at MSRP. Your sixth kit is free to you. 
For temporary relief of minor pain and stiffness. Not intended to treat or cure any disease.