Medically reviewed by Karen Wolters, RN and Joanna Fearnley, LPN
Here's What to Know to Make the Best Possible Purchase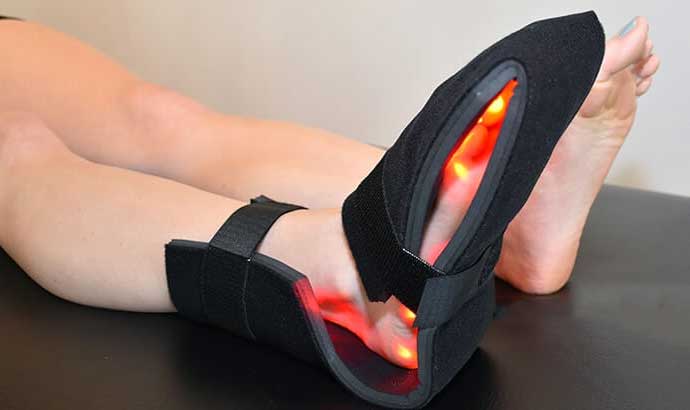 Red Light Therapy Systems are becoming more and more popular in clinics worldwide.  And as a result, the many light therapy devices available in the marketplace today make it a daunting task for practitioners to choose the right system.  So, if you are a practitioner thinking about purchasing a Red Light Therapy system to provide additional benefits to your patients and expand your treatment menu, here are the right questions to ask and points to consider to help you make the best possible purchase.
Before You Purchase a Red Light Therapy System
Red Light Therapy systems most often consist of therapy pads, and controllers that operate these pads. So before you even begin considering Red Light Therapy equipment, take a moment to analyze the most common ailments of your patients.  This step is crucial to help you determine the number of pads you will require for therapy sessions, and which shapes and sizes of pads would be the most helpful for your patients' needs.  This decision will also determine the number of ports that you will want to have on your system controller.
Questions to Ask as a Practitioner:
Does this system have an FDA Clearance?
Since NIR Therapy systems are considered to be "Class II" medical devices, has this manufacturer received FDA 510 (k) clearance for this system, assuring that it meets all necessary safety standards?
Is this system versatile?
Can the pads in this system handle a variety of therapy applications, making it useful for the greatest number of my patients?
Does this system come with a Warranty?
Will the manufacturer cover the cost of repairing this system, and if so, for how      long?
Does the manufacturer have a Repair Center in the USA?
Is there a repair center located in the USA, and how long is the turnaround time for repairs?
Does the manufacturer offer repairs post-warranty?
Can my system be repaired after the warranty expires?  What is my cost?
Is support offered via email or phone?
Is there a way to contact this manufacturer if I ever have any questions now or sometime in the future?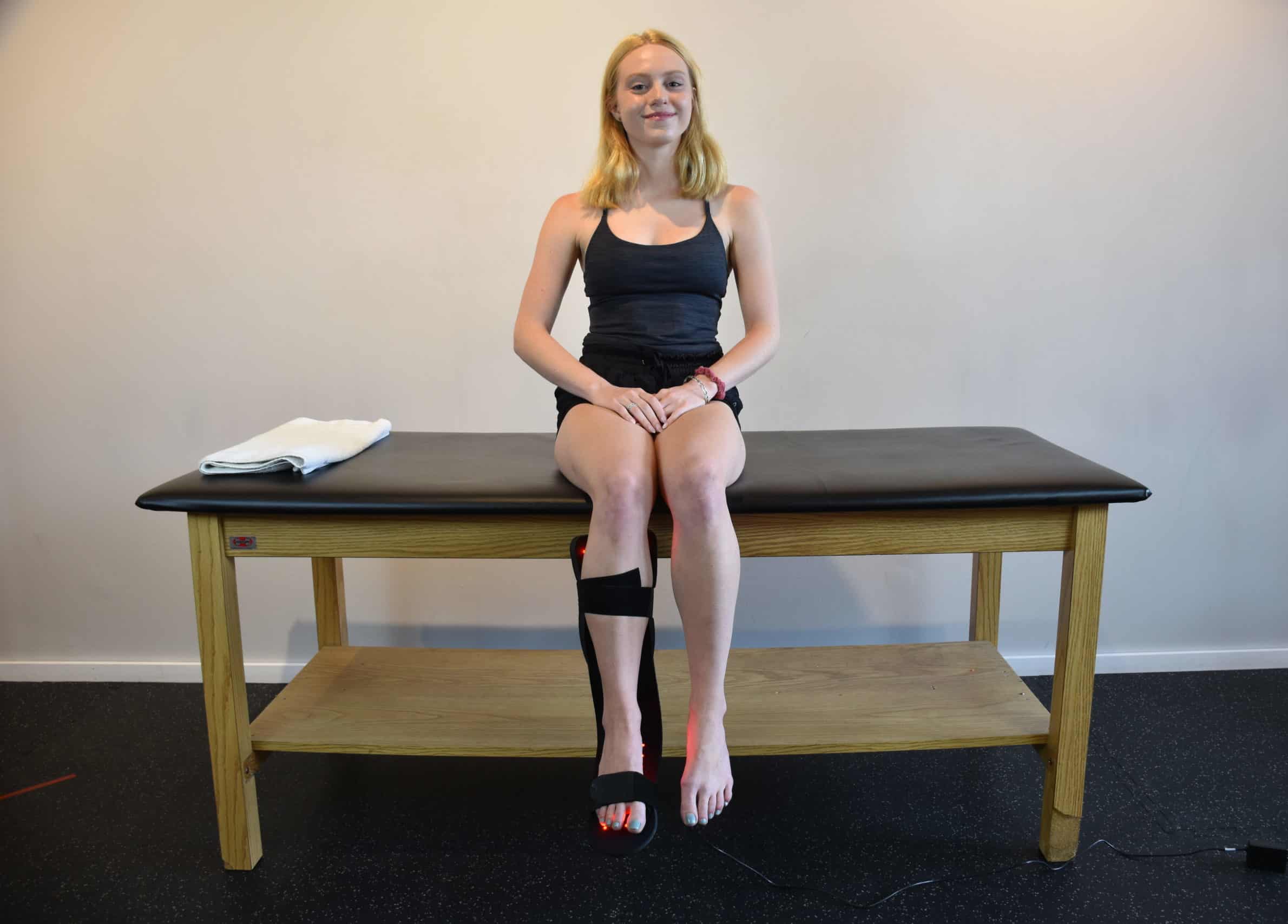 Controller Considerations
Number of Ports Needed:
It is crucial that your controller has enough ports. So again, in order to handle most of the common issues of your patients, make sure to determine the number of pads you want to operate simultaneously.  And controllers with a greater number of ports, such as three or six-port controllers, will allow you to operate pads on two patients at once. Controllers are most often available in configurations of two, three, or six ports.
Compact and Lightweight:
A controller that is small and lightweight will be much more portable, making it easier to move the system around from patient to patient.
Shuts Off Automatically:
There is no reason why your patients may not be left unattended during their NIR Therapy session. So a controller that shuts off automatically allows you or your assistant to not have to be concerned about returning immediately after the twenty-minute therapy session concludes. All of HealthLight's NIR Therapy systems offer an automatic shut off feature.
Pick the Right Red Light Pads
Pad Shape and Size:
The pads in your system should cover the entire area of the body where relief from pain is needed in order to be effective. Therefore, the largest sized pads, like HealthLight's Large 264 Pad, are the most helpful to treat upper and lower back, hip, or shoulder pain. Rectangular pads that are smaller in size, like HealthLight's Small 90 Pad, are helpful to treat neck, wrist, or finger pain.  Some pads that are longer, such as HealthLight's Long 180 Pad, can be wrapped around elbows and knees with Velcro straps.  To treat pain in the lower extremities, special therapy "boots" are available that can cover the calf and/or foot area, such as HealthLight's 122 Foot & Ankle Pad and 131 Foot & Calf Pad.
Diodes Should Be Comfortable:
Keep in mind that diodes that poke into the patient's skin are uncomfortable and take away from their relaxation and enjoyment of their NIR Therapy session.  The diodes on the pad should only stick out slightly above the surface of the pad, so that they will not poke your patients and leave indentation marks on their skin.
Flexibility Equals Versatility:
All the pads in your Red Light Therapy system should bend easily. This flexibility allows use of the same pad on different body areas, thus increasing the versatility of your system — allowing treatment of a greater number of patient issues.
Durability Equals Dependability:
Pads that are made of thick neoprene with diodes that sit firmly within the pad are signs of a well made NIR Therapy system.  All of HealthLight's pads are made of ½" thick neoprene that is strong and durable, yet still very flexible.
Knowing these important points when buying your Red Light Therapy system should ensure that you purchase a well built, medical-grade Red Light Therapy system that will bring years of benefits to your patients, expand your treatment menu, and boost your practice.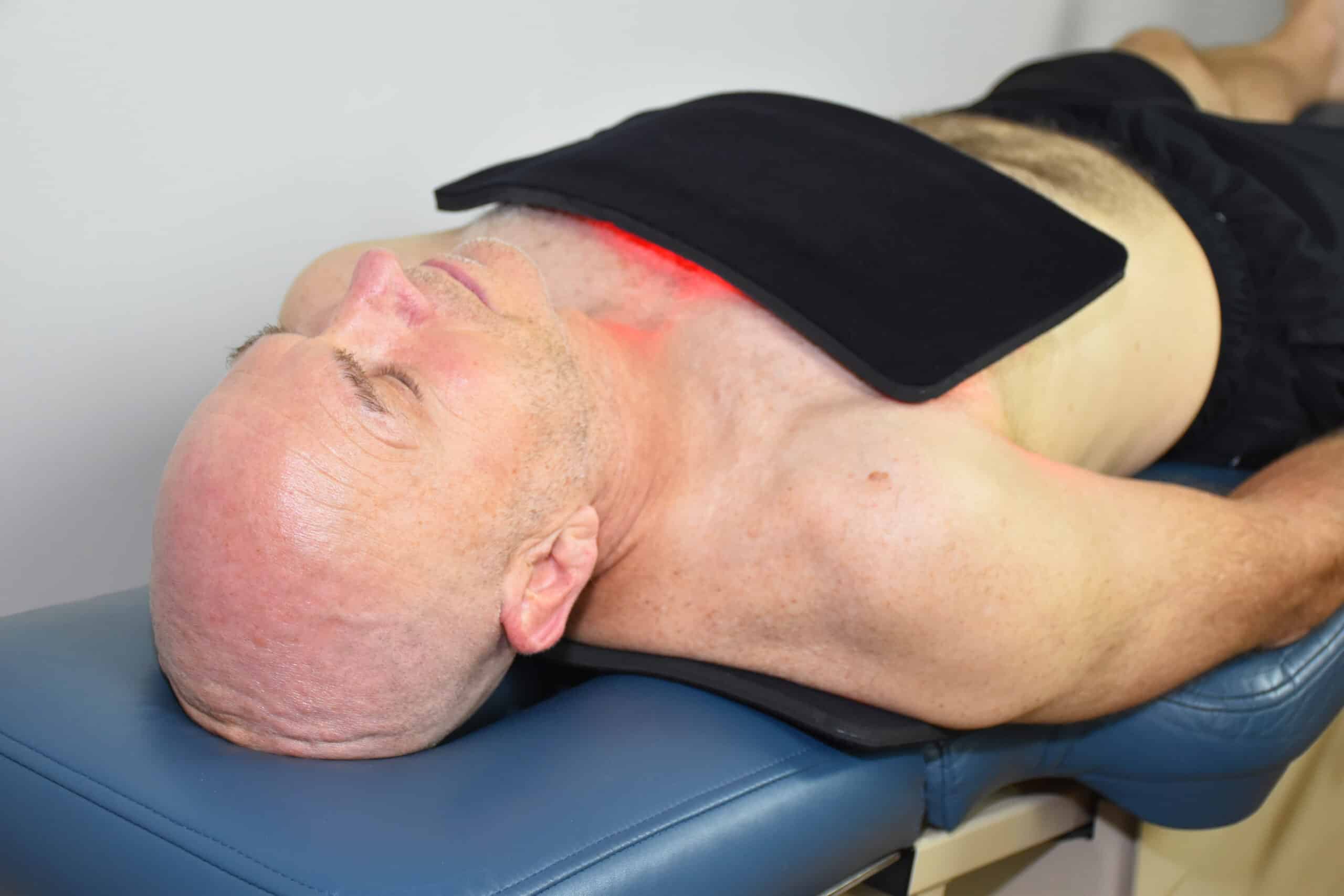 HealthLight Red Light Therapy Systems
If you are looking for a high quality NIR Therapy system that has FDA clearance, is made in the USA, can be repaired in the USA, and has high grade pads that are comfortable, durable, flexible, and proven to be stronger than the competition, then look no further than HealthLight.  No matter if you are a chiropractor, a physical therapist, a massage therapist, a podiatrist, an acupuncturist, or any other type of health practitioner, HealthLight offers a wide range of NIR Light Therapy systems that will effectively meet the needs of your practice for years to come.
Start Your Pain Relief Journey Today
Contact us now and speak with a light therapy expert. They are here to help you find relief at home with soothing red light therapy.