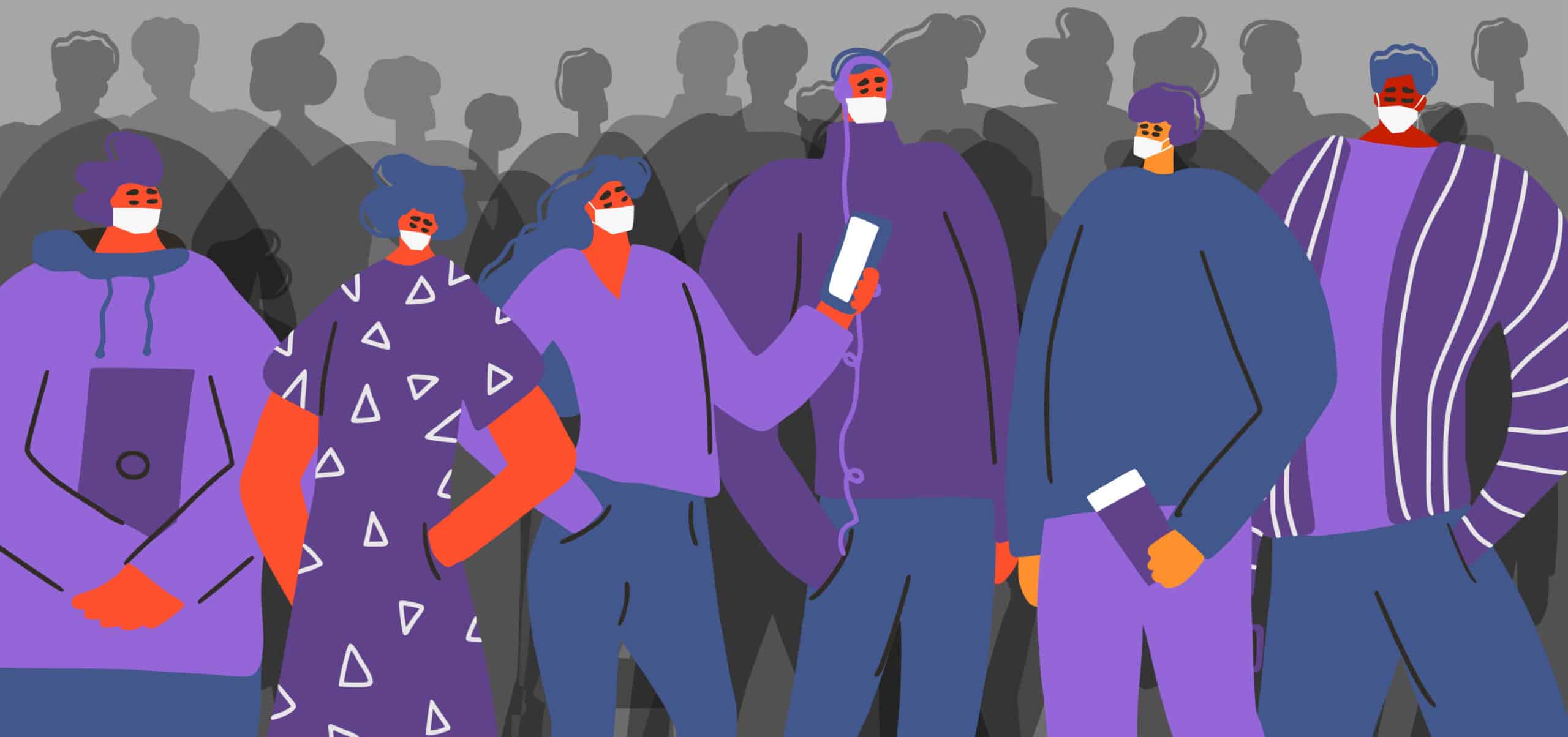 Has the COVID 19 pandemic taken the breath out of your clinic? If your monthly revenue is wheezing and shrinking, and you need to perk up your practice, get your regular patients back in the door, and put new patients on your schedule, then consider introducing NIR (near-infrared/red light) Therapy to your treatment menu. NIR Therapy systems offer a multitude of benefits that are worth serious consideration.
In terms of cost, there is no better healing modality for dependable pain relief that can spark new life into your practice for a minimal investment (often less than $1,500 for multiple pads and an external controller) and allow you to rapidly see a return on your investment — than NIR Therapy. Adding NIR Therapy will bring many benefits to your patients, your practice, and your clinic's bottom line.
NIR Therapy and Chiropractic
Because NIR Therapy is non-invasive, safe, and painless, it pairs extremely well with chiropractic. Both modalities offer drug-free healing and pain management. NIR Therapy is also known as "photobiomodulation" (PBM), or "Low level Laser (Light) Therapy" (LLLT). A November, 2017 study concluded that "LLLT shows potential as an effective, noninvasive, safe and cost-efficient means to treat and prevent a variety of acute and chronic musculoskeletal conditions." [1] NIR Therapy systems are considered to be Class II medical devices, having been granted FDA clearance for relieving pain, increasing circulation, relaxing muscles, relieving muscle spasms, and relieving the aches and stiffness caused by arthritis.
NIR Therapy Benefits Your Patients
With its ability to quickly and effectively reduce pain and increase circulation, NIR Therapy is a valuable healing modality. Here are some benefits that NIR Therapy will offer your patients:
Very Safe: NIR Therapy can be utilized without any concern about harmful side effects. A 2017 study by Dr. Michael R. Hamblin, a light therapy pioneer, concluded that, "PBM has an almost complete lack of reported adverse effects…"[2]
Painless: NIR Therapy pads emit photons of light at specific frequencies. Patients describe their NIR Therapy session as gentle, soothing, relaxing, and comforting.
Pain Relief is Effective: A 2015 meta-analysis concluded that "…LLLT is an effective treatment modality to reduce pain in adult patients with musculoskeletal disorders."[3] And in a previous 2015 study, Dr. Hamblin and his co-authors determined that NIR Therapy can effectively treat all causes of musculoskeletal pain, concluding that "LLLT is beneficial for pain relief and can accelerate the body's ability to heal itself."[4] It has been found that pain drastically decreases or disappears for up to several hours after NIR Therapy concludes.
Pain Relief is Fast: In that same 2015 study, Dr. Hamblin and his co-authors determined that NIR Therapy generates rapid decrease in pain, stating that "Fast acting pain relief occurs within minutes of application…"[5]
Stimulation of Natural Healing: In a nutshell, the photons of light released during NIR Therapy induce cascades of beneficial biochemical processes within the cells, similar to how photosynthesis operates in plants. "Radiation of tissue with light causes an increase in mitochondrial products such as ATP, NADH, protein, and RNA…"[6] Nitric oxide is also is also released, allowing increased circulation, so that blood rich in oxygen and nutrients can flow more freely into the local area, reducing pain and supporting the body's natural healing processes. "This vasodilation increases the availability of oxygen to treated cells, and also allows for greater traffic of immune cells into tissue. These two effects contribute to accelerated healing."[7] It has been found that "…low doses of light have demonstrated the ability to heal skin, nerves, tendons, cartilage and bones."[8]
Multiple Issues Treated Simultaneously: NIR Therapy allows treatment of two or more problem areas simultaneously by using multiple pads, so that a patient can have several issues treated at once during a single session. Using a controller that can operate from three to six NIR Therapy pads at once will provide an extensive treatment session for your patient. Furthermore, a 6 p0ort controller can be shared between two patients.

NIR Therapy Benefits Your Practice
NIR Therapy is surprisingly easy to administer and integrate, and provide many benefits to your practice:
Generate Positive Buzz: Adding NIR Therapy to your practice, because of its relaxing and "feel good" qualities, is bound to generate some positive interest and excitement among your patients.
Easy to Administer: NIR Therapy can be administered on the therapy table, or the patient can sit in a chair. Pads are placed on the body where needed, the system is turned on, a setting may be selected, and the pads proceed to do their work. Controllers stop automatically and signal the end of the therapy session.
Used Pre- or Post-Adjustment: NIR Therapy can be offered as an add-on before or after chiropractic for an extra fee: Pre-adjustment: Infrared light penetration will increase circulation, and help loosen up muscular tension. This may allow easier adjustments, plus aid pain relief. Post-adjustment: Infrared light penetration may help the patient reach a deeper level of relaxation that may help the adjustment(s) to hold for a longer period. Also, pain, stiffness, or soreness still lingering after the adjustment(s) may be relieved.
Standalone Treatment: Patients with acute and chronic pain who enjoy NIR Therapy may desire to have standalone sessions, which can be offered at a higher price than add-on sessions. Of course, you can also sell them a home unit.
Unattended Therapy Sessions: NIR Therapy sessions usually last twenty minutes, during which time the patient may be left unattended once the pads are in place and the controller is operating – freeing you and your staff.
Minimal Space Requirements: NIR Therapy pads and controllers can be kept on a small multi-shelf rolling cart or in a basket, allowing the system to be easily moved from patient to patient.
Easy Maintenance: NIR Therapy pads can be kept clean and sanitary by placing them in new disposable plastic bags at the start of each therapy session.
Pads Are Versatile: NIR Therapy pads are flexible enough to be very versatile, so the same pad can be used on different body areas to treat a range of patient issues. Pads come in many shapes and sizes for more effective treatment of different areas such as feet, neck, or back.
Enter Niche Markets: NIR Therapy may pave new pathways for your practice by allowing entrance into profitable niche markets for potential patients looking for help with peripheral neuropathy, arthritis, joints like knees, carpal tunnel syndrome, plantar fasciitis, fibromyalgia, or sports injuries.
NIR Therapy Benefits Your Clinic's Bottom Line
Introducing NIR Therapy into your clinic has the potential to not only generate fast ROI, but also new income streams:
Affordable with Fast ROI: Compared to most other types of professional medical-grade equipment, NIR Therapy systems are surprisingly affordable. And they also offer a very fast ROI. If patients are charged an additional $25 for a twenty-minute NIR Therapy session (a conservative price) as an add-on to their usual treatment, then, depending upon the number of patients receiving NIR Therapy, a new NIR Therapy system could potentially pay for itself very quickly.
Potential Annual Revenue: If made a regular part of your patients' treatment programs, NIR Therapy can generate a dependable and sizeable income stream, not to mention better results for your patients. The following chart gives an idea of the type of annual revenue that NIR Therapy can potentially generate.
| | | | | |
| --- | --- | --- | --- | --- |
| Average Charge | $30 | $40 | $50 | $60 |
| 5 pts x 48 weeks | $7,200 | $9,600 | $12,000 | $14,400 |
| 10 pts x 48 weeks | $14,400 | $19,200 | $24,000 | $28,800 |
| 15 pts x 48 weeks | $21,600 | $28,800 | $36,000 | $43,200 |
| 20 pts x 48 weeks | $28,800 | $38,400 | $48,000 | $57,600 |
| 25 pts x 48 weeks | $36,000 | $48,000 | $60,000 | $72,000 |
| 30 pts x 48 weeks | $43,200 | $57,600 | $72,000 | $86,400 |
| 35 pts x 48 weeks | $50,400 | $67,200 | $84,000 | $100,800 |
Sell Treatment Packages:Patients with painful chronic conditions may desire to come in for regular standalone NIR Therapy sessions in addition to chiropractic, especially if treatment packages were available at a discounted price. Seniors on fixed incomes may especially find treatment packages appealing. Since NIR Therapy can treat several problem areas simultaneously with multiple pads, pricing can be determined by both the number of treatments scheduled, as well as the number of pads utilized per treatment. Packages are frequently sold in multiples of 5 or 10. Consider a 10 treatment package at $40 results in $400 of revenue.
Sell NIR Therapy Systems to Patients: Another income benefit of NIR Therapy is the ability for chiropractors to sell therapy systems directly to patients. Most manufacturers allow health practitioners to purchase systems at wholesale, and then profit by reselling them to patients. Patients with acute or chronic conditions that require more frequent therapy may desire to have a system at home for use between office visits. Also, programs can be developed for specific conditions such as chronic back pain, arthritis, or peripheral neuropathy that are based on the patient buying their own NIR Therapy system in order to self-administer daily treatment at home, in addition to regular office visits. Selling systems will provide your clinic an additional lucrative revenue stream.
In Conclusion
With all the benefits that NIR Therapy systems offer your patients, especially rapid and effective pain relief, and with all the benefits that NIR Therapy offers your clinic — fast ROI, add-on pricing, the ability to enter niche markets and to sell systems, not to mention the fact that adding NIR Therapy to your treatment menu will distinguish your practice from the competition — there is very little reason not to introduce NIR Therapy into your clinic. You can start out with only a few NIR Therapy pads and a controller for a modest purchase price that will make a big difference in the well-being of your patients, your practice, and clinic's revenue stream.
Biography
Rob Berman is a partner at Energia Medical, LLC a national distributor of light therapy pads and controllers. He helps healthcare providers improve patient outcomes while increasing provider income. He has held a variety of sales and marketing during his career, which include building and managing a marketing department, directing product development and product management for multiple organizations, and serving as a general manager for a variety of business units. Rob can be contacted by phone at 860-707-4220 or by e-mail at rob@energiamedical.com. Energia Medical's website is www.energiamedical.com.
[1] Baltzer, AWA., et al. Low level laser therapy : A narrative literature review on the efficacy in the treatment of rheumatic orthopaedic conditions. Z Rheumatol. 2017 Nov;76(9):806-812. doi: 10.1007/s00393-017-0309-1, p. 2. [PubMed: 28466181] https://pubmed.ncbi.nlm.nih.gov/28466181/
[2] Hamblin, Michael R. "Mechanisms and applications of the anti-inflammatory effects of photobiomodulation." AIMS biophysics vol. 4,3 (2017): 337-361. doi:10.3934/biophy.2017.3.337, p. 14. https://pubmed.ncbi.nlm.nih.gov/28748217/
[3] Clijsen R, Brunner A, Barbero M, Clarys P, Taeymans J. Effects of low-level laser therapy on pain in patients with musculoskeletal disorders: a systematic review and meta-analysis. Eur J Phys Rehabil Med. 2017 Aug;53(4):603-610. doi: 10.23736/S1973-9087.17.04432-X. Epub 2017 Jan 30. PMID: 28145397. https://pubmed.ncbi.nlm.nih.gov/28145397/
[4] Cotler, Howard B. et al. The Use of Low Level Laser Therapy (LLLT) For Musculoskeletal Pain. MOJ Orthop Rheumatol. 2015 ; 2(5): . doi:10.15406/mojor.2015.02.00068, p bid., p. 7. https://www.ncbi.nlm.nih.gov/pmc/articles/PMC4743666/
[5] Ibid., p. 5.
6 Chung, Hoon, et al. The Nuts and Bolts of Low-level Laser (Light) Therapy. Ann Biomed Eng. 2012 February; 40(2): 516–533. doi:10.1007/s10439-011-0454-7, p. 5 of NIH Public Access version. https://pubmed.ncbi.nlm.nih.gov/22045511/
7 Chung, Hoon, et al. The Nuts and Bolts of Low-level Laser (Light) Therapy. Ann Biomed Eng. 2012 February; 40(2): 516–533. doi:10.1007/s10439-011-0454-7, p. 6 of NIH Public Access version. https://pubmed.ncbi.nlm.nih.gov/22045511/
8 Cotler, Howard B. et al. The Use of Low Level Laser Therapy (LLLT) For Musculoskeletal Pain. MOJ Orthop Rheumatol. 2015 ; 2(5): . doi:10.15406/mojor.2015.02.00068, p. 4. https://www.ncbi.nlm.nih.gov/pmc/articles/PMC4743666/