Medically reviewed by Karen Wolters, RN and Joanna Fearnley, LPN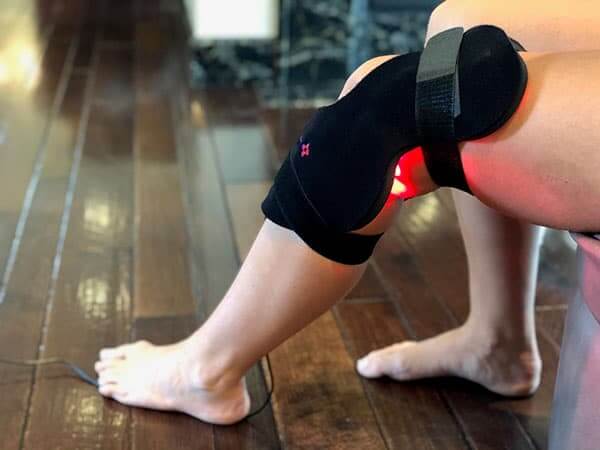 The medical establishment today seems to basically have three ways to treat both acute and chronic pain: drugs, injections, and/or surgery. "Currently accepted therapies consist of non-steroidal anti-inflammatory drugs, steroid injections, opiate pain medications and surgery, each of which carries their own specific risk profiles."[1]  But this does not have to continue to be the norm for pain treatment. There is a better way to achieve pain relief using an alternative option available to everyone that is non-invasive, painless, non-addictive, fast-acting, highly effective, dependable, totally safe, and risk free — and that is Red Light Therapy!
Red Light Therapy is a Breakthrough
According to author Ari Whitten, "Red and near-infrared light therapy are one of the biggest breakthrough discoveries in health in the last half century."[2]  And Dr. Michael R. Hamblin, a pioneer in the study of light therapy, states, "To a very great extent I believe that almost all types and variety of human diseases can be treated with light (of one kind or another)."[3]
What is Red Light Therapy?
Red Light Therapy is non-invasive, painless, and does not add any amount of stress or negative side effects to the body. It is a drug-free way to relieve existing pain.  A good basic definition of Red Light Therapy is, "a fast-growing technology used to treat a multitude of conditions that require stimulation of healing, relief of pain and inflammation, and restoration of function."[4]  Red/Infrared Light utilizes non-coherent light sources consisting of light-emitting diodes ("LEDs) in specific wavelengths that produce a wide range of beneficial effects on the body, and can even support the body's repair and regeneration of nerves and tissues. Many patients feel pain relief after just their first session of Red Light Therapy.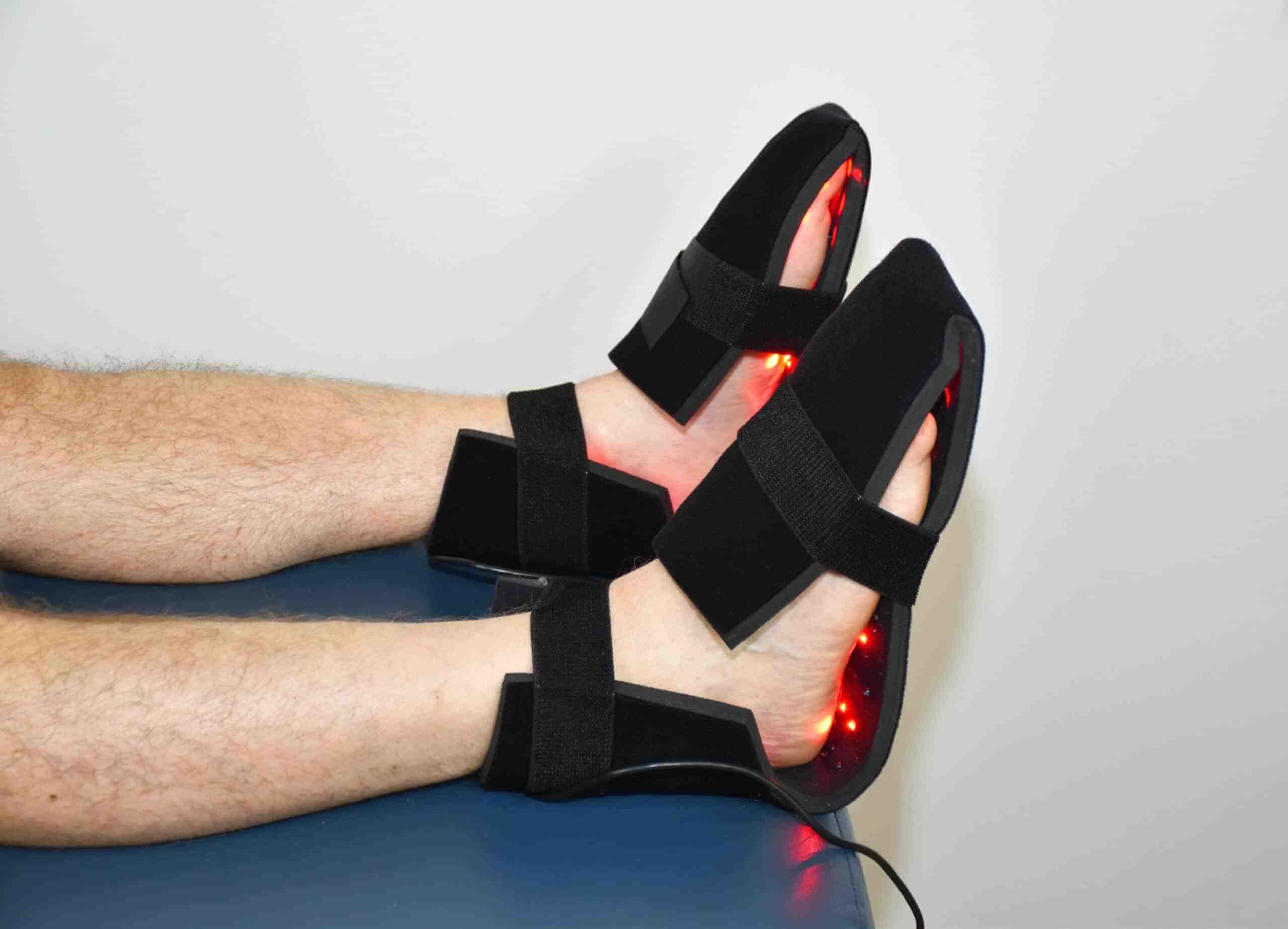 How Red Light Therapy Works
Red Light Therapy not only effectively relieves pain, but it also stimulates and accelerates the body's own innate healing processes – a very important benefit which drugs and injections simply cannot accomplish. Wherever a Red Light Therapy Pad is placed on the body, photons of light are released which induce cascades of beneficial biochemical processes within the cells, similar to photosynthesis in plants.  "Radiation of tissue with light causes an increase in mitochondrial products such as ATP, NADH, protein, and RNA…"[5]  Nitric oxide, the body's vasodilator, is also released, which increases circulation, so that blood rich with oxygen and nutrients can now flow more freely into nerves, muscles, joints, and other tissues within that local area and accelerate the body's natural healing processes.
Safe and Risk Free
Red Light Therapy has been found to be risk free and can be administered without concern for harmful side effects.  According to Dr. Michael R. Hamblin,  Red Light Therapy has been proven to have "…an almost complete lack of reported adverse effects…"[6]
A Typical Therapy Session
So what is a typical Red Light Therapy session like?  A typical session usually lasts twenty minutes. Depending upon where the light therapy pads are needed for pain relief and healing support, you will either sit or recline.  All you need do is relax and stay comfortable.  You can watch television, read, talk on the phone, listen to music, or meditate during your therapy.  When the pads are in place and the controller is turned on, a gentle heat can be felt. Photons of light will be emitted that penetrate beneath your skin and are absorbed within your cells. Patients have described their Red Light Therapy sessions as comfortable, relaxing, and soothing.  There is no downtime after a treatment session, and this boost of pain relief and beneficial cellular processes continues for several hours or even days after the session.
Getting Started
Patients with chronic pain management needs will benefit from purchasing a Red Light Therapy system for home use, which may also benefit the entire family.  And, since Red Light Therapy pads are made of flexible neoprene, this makes each pad very versatile. The same therapy pad can be used to treat issues that affect different areas of the body.
HealthLight, a leading American manufacturer of professional, medical-grade FDA-cleared Red Light Therapy devices, makes two lines of Red Light Therapy systems: their Express-At-Home Line of devices for home users which feature convenient small and lightweight attached controllers, and their Clinical Line of Red Light Therapy products for health practitioners that utilize a separate 3 or 6-port controller to power the light therapy pads.
HealthLight's  Small 90 Diode Pad can make the perfect therapy system for the whole family. The small size of this pad makes it easy to place anywhere on the body.  For health practitioners, a 3-port controller and one to three light therapy pads (for example, HealthLight's Large 264 Diode Body Pad along with their Long 180 Diode Pad) will make a world of difference in your clinic – for better patient outcomes and for your revenue stream.
Try Red Light Therapy
Now that you know what Red Light Therapy is, you can depend upon Red Light Therapy to provide fast-acting and effective pain relief.  And HealthLight makes the most durable and most powerful clinical-strength Red Light Therapy devices available today. HealthLight offers a variety of systems to meet the needs of any individual, family, or health clinic.  Purchasing a Red Light Therapy system from HealthLight will provide you and/or your patients with effective pain relief, plus stimulate, accelerate, and support the body's own innate healing processes — the best way to maintain health and wellness, and, hopefully, avoid drugs, injections, and surgery.
Bibliography
[1] Cotler, Howard B. et al.  The Use of Low Level Laser Therapy (LLLT) For Musculoskeletal Pain. MOJ Orthop Rheumatol. 2015  ;  2(5): . doi:10.15406/mojor.2015.02.00068, p. 1. https://www.ncbi.nlm.nih.gov/pmc/articles/PMC4743666/
[2]  Whitten, A. The Ultimate Guide to Red Light Therapy by Ari Whitten, c. 2018 by Ari Whitten, p. 1.
[3] Hamblin, Michael R. "Virulence profile: Michael R. Hamblin. " Virulence. 2016; 7(7): 836-839.  Published online 2016 Jun 17. doi:10.1080/21505594.2016.1201348. https://www.ncbi.nlm.nih.gov/pmc/articles/PMC5029308/
[4] Avci P, Gupta A, Sadasivam M, Vecchio D, Pam Z, Pam N, Hamblin MR. Low-level laser (light) therapy (LLLT) in skin: stimulating, healing, restoring. Semin Cutan Med Surg. 2013 Mar;32(1):41-52. PMID: 24049929; PMCID: PMC4126803, p. 1. https://www.ncbi.nlm.nih.gov/pmc/articles/PMC4126803/
[5] Chung, Hoon, et al. The Nuts and Bolts of Low-level Laser (Light) Therapy. Ann Biomed Eng. 2012 February; 40(2): 516–533. doi:10.1007/s10439-011-0454-7, p. 5 of NIH Public Access version. https://pubmed.ncbi.nlm.nih.gov/22045511/
[6] Hamblin, Michael R. "Mechanisms and applications of the anti-inflammatory effects of photobiomodulation." AIMS biophysics vol. 4,3 (2017): 337-361. doi:10.3934/biophy.2017.3.337, p. 14. https://pubmed.ncbi.nlm.nih.gov/28748217/
Start Your Pain Relief Journey Today
Contact us now and speak with a light therapy expert. They are here to help you find relief at home with soothing red light therapy.