Medically reviewed by Karen Wolters, RN and Joanna Fearnley, LPN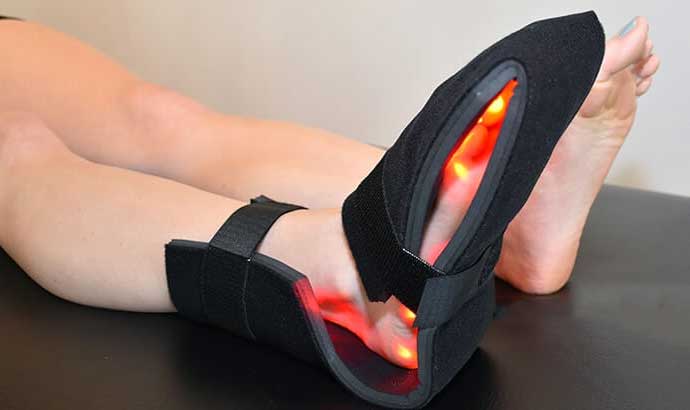 When Ronald Collins DC, owner of Hilton Head Chiropractic in Hardeeville, South Carolina, was looking to grow his chiropractic practice, he made the decision to introduce NIR (near-infrared/red light) Phototherapy as a treatment option in January, 2020. Admittedly, he was somewhat skeptical.
But after just two weeks, he was amazed at the results of his new LED pad systems — how effective NIR Therapy was for pain relief, how quickly it worked, and its positive impact on his patients' well being. And not only was Dr. Collins excited, but his patients were, too.
After just one treatment, a patient with neuropathy was able to curl his toes for the first time in ten years, greatly improving his balance. His surprised wife proclaimed this a miracle.
A patient with tennis elbow painful enough for injections who had been suffering for well over a year reported great relief after his first treatment.
A woman suffering from a shoulder injury whose pain had been keeping her up every night for over three months was finally able to roll over in bed without pain and sleep soundly after Dr. Collins had placed NIR LED Light Therapy pads on her lower back and shoulder that day.
Another patient with severe swelling in her knee saw her swelling decrease, allowing her to walk her dog without pain.
And a ballplayer with jammed fingertips was quite happy with how quickly his injury was healing.
And there were even more cases within that two-week period that proved the effectiveness of NIR Therapy again and again. As Dr. Collins states, "I've been in the pain relief business for a long time. And I was very impressed."
Dr. Collins' modest investment in one medium therapy pad and two LED foot and calf pads brought his patients a significant amount of pain relief that improved their lives. And not only did NIR Therapy broaden the scope and effectiveness of his treatments, more than likely it also developed a positive buzz in the community about his clinic.
Dr. Collins' positive experience with LED systems as a chiropractic treatment is not unique. Keith Volstad DC, owner of Volstad Chiropractic in Jupiter, Florida, has been using LED Light Therapy in his clinic for seven years. He has witnessed that LED Light Therapy, "facilitates the patient's healing process — we have clinically seen that to be true. Ninety percent of all of our patients get LED Light Therapy at our office."
More and more are growing their chiropractor practice by adding LED Light Therapy to their treatment menu, especially since LED Light Therapy has been proven to be beneficial for musculoskeletal issues. "For over forty years, low level laser (light) therapy (LLLT) and LED (light emitting diode) therapy (also known as photobiomodulation) has been shown to reduce inflammation and edema, induce analgesia, and promote healing in a range of musculoskeletal pathologies."[1]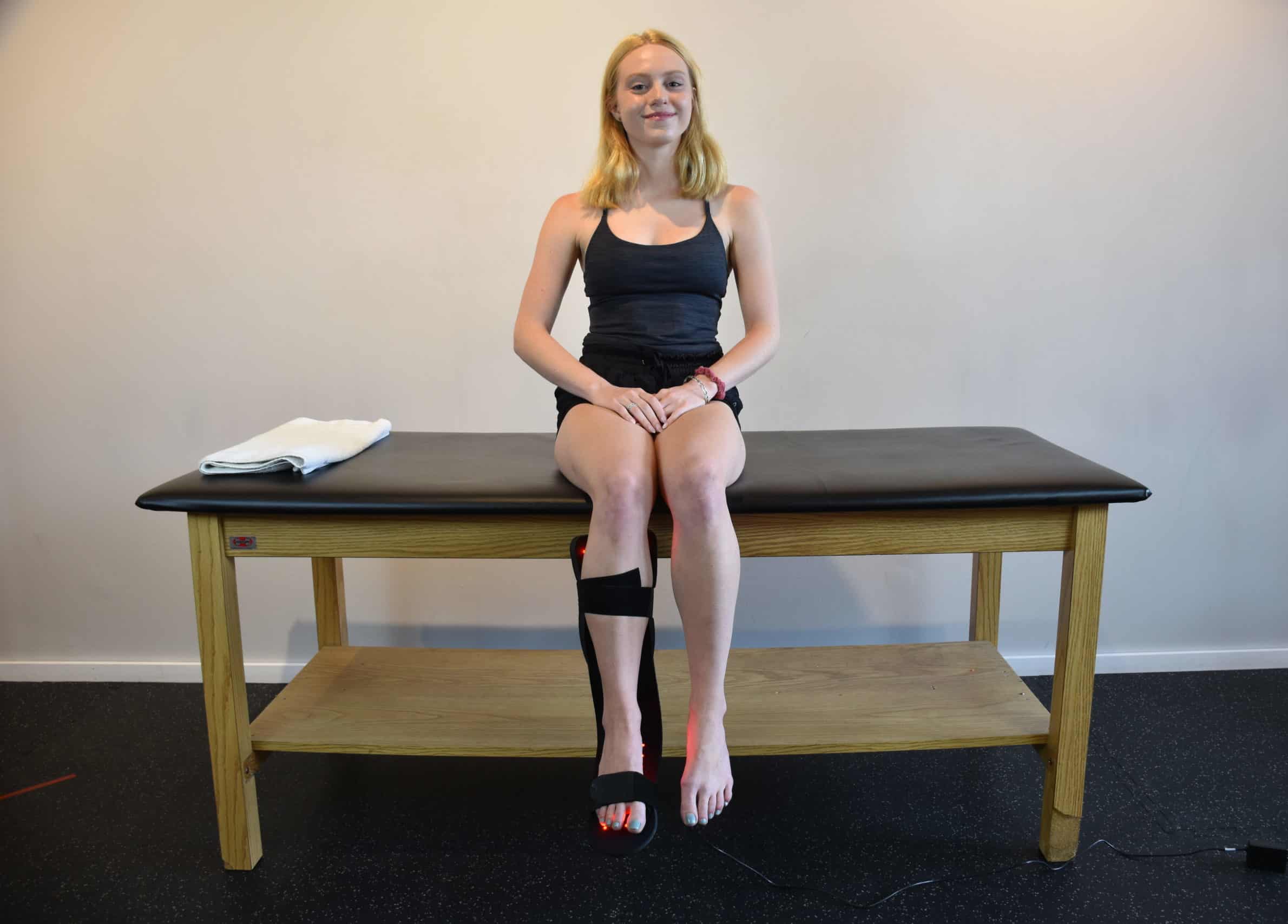 Easy to Integrate and Administer
Adding LED Light Therapy can grow your chiropractic practice by helping you stand out from your competition. You can begin, as Dr. Collins did, with a small number of therapy pads. Demands on you, your staff, and your office space can be kept minimal.
LED Light Therapy is extremely easy to administer. Pads are placed on the body by you or your assistant where needed, the system is turned on, a setting may be selected, and the pads proceed to do their work. The patient may be left unattended once the pads are in place and the controller is operating. NIR Therapy sessions often last twenty minutes. Most controllers stop automatically and signal the end of the therapy session.
Space requirements are minimal. LED Light Therapy can be administered on the adjustment table, or the patient can sit in a chair. Pads and controllers can be kept on a small multi-shelf rolling cart or in a basket, which allows them to be easily moved from patient to patient. Maintenance of the pads is also minimal. Pads are placed in new disposable plastic bags at the start of each treatment session, keeping them sanitary for each patient.
Expand Treatment Categories
General categories of musculoskeletal conditions for chiropractic treatment with LED Light Therapy include joint pain; peripheral neuropathy; arthritis pain; and overall pain management. LED Light Therapy has been proven to initiate a cascade of cellular enhancements that could potentially amplify the benefits of chiropractic adjustments. Medical-grade LED Light Therapy systems have received FDA-clearance for pain relief and increased circulation. So combining LED Light Therapy and chiropractic care may bring greater benefits to your patients.
As Dr. Volstad confirms, "Improvement is faster. That's the big thing. Patients want to be out of pain as quickly as possible. And we have seen that LED Light Therapy facilitates that."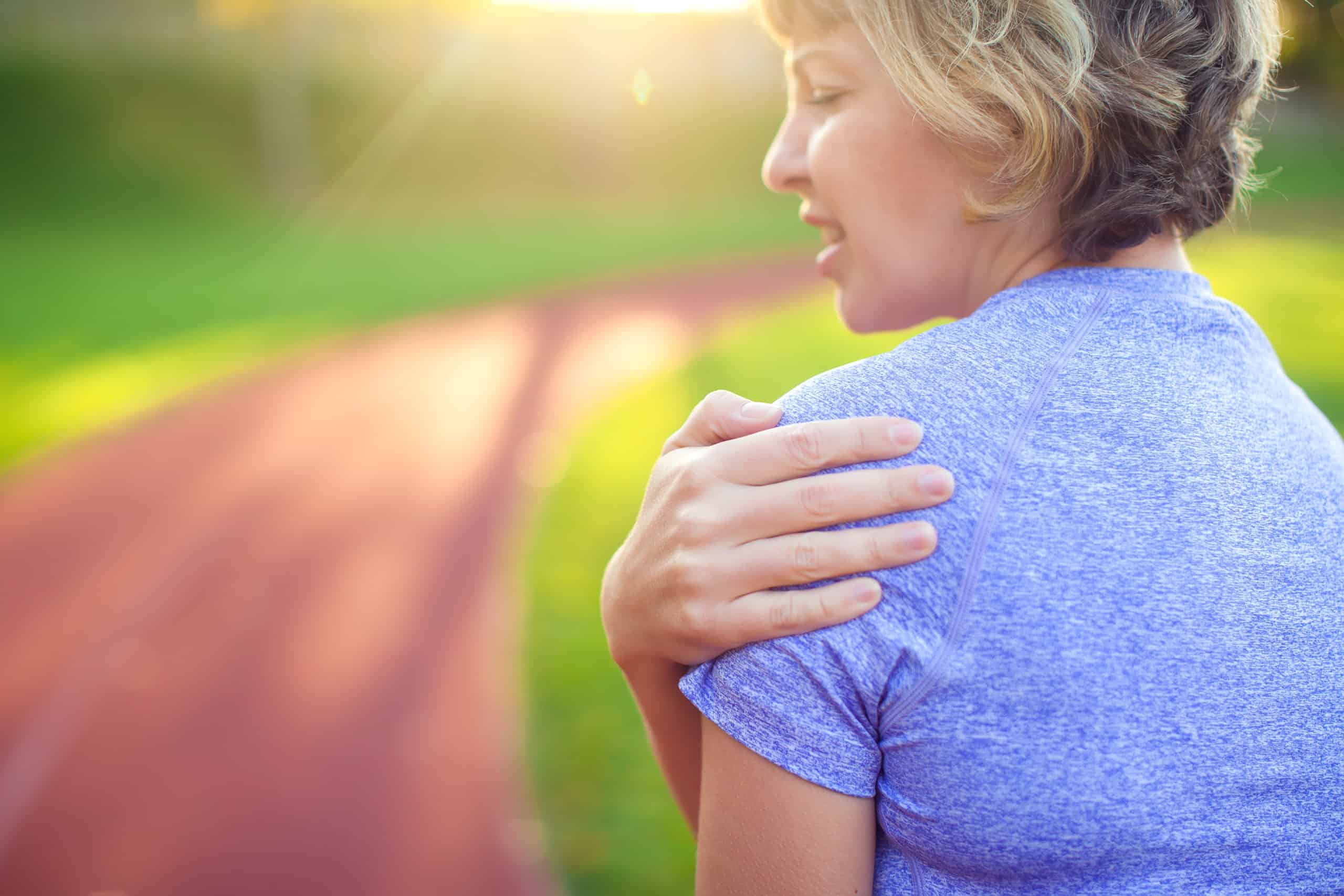 Enter Niche Markets
Integrating LED Light Therapy into your practice may allow your clinic to enter niche markets, developing programs to attract new patients who are looking for help with specific problems, such as peripheral neuropathy, arthritis, carpal tunnel syndrome, plantar fasciitis, or sports injuries. Dr. Volstad states, "Especially in the athletic field, LED Light Therapy is very utilized. Almost all major sports teams use LED Light Therapy. That speaks volumes to me." Dr. Volstad also reports that his clinic regularly treats peripheral neuropathy patients with LED Light Therapy, and that it has proven to be "very effective."
In-Clinic Usage & Programs
In addition to expanding benefits for your patients, combining LED Light Therapy with chiropractic should also expand your revenue and grow your practice. LED Light Therapy can be offered as an add-on before or after chiropractic for an additional fee, or as a stand-alone treatment modality. LED Light Therapy allows treatment on two or more areas simultaneously, so multiple issues can be treated during a single session.
Pre-adjustment: Infrared light penetration will increase circulation, reduce pain and stiffness, and potentially help ease adjustments. Dr. Volstad states, "Most commonly, we do our LED Light Therapy prior to the adjustment."
Post-adjustment: Infrared light penetration may help the adjustment to hold for a longer period, due to the benefits of increased circulation. Also, pain, stiffness, or soreness still lingering after the adjustment may be relieved.
Stand-alone Treatment: Stand alone LED Light Therapy treatments, especially for chronic pain conditions, can be offered in packages of treatments, with the number of pads utilized per treatment varying.
Chronic Pain Programs: Programs can be developed to treat the pain of specific conditions with both chiropractic and LED Light Therapy, such as upper back, lower back, neck, knee, hip, shoulder, arthritis, or neuropathy pain relief programs. Compared to the skyrocketing costs and myriad side-effects of many pharmaceutical drugs, LED Light Therapy may be a cost effective and natural alternative to both drugs and surgery.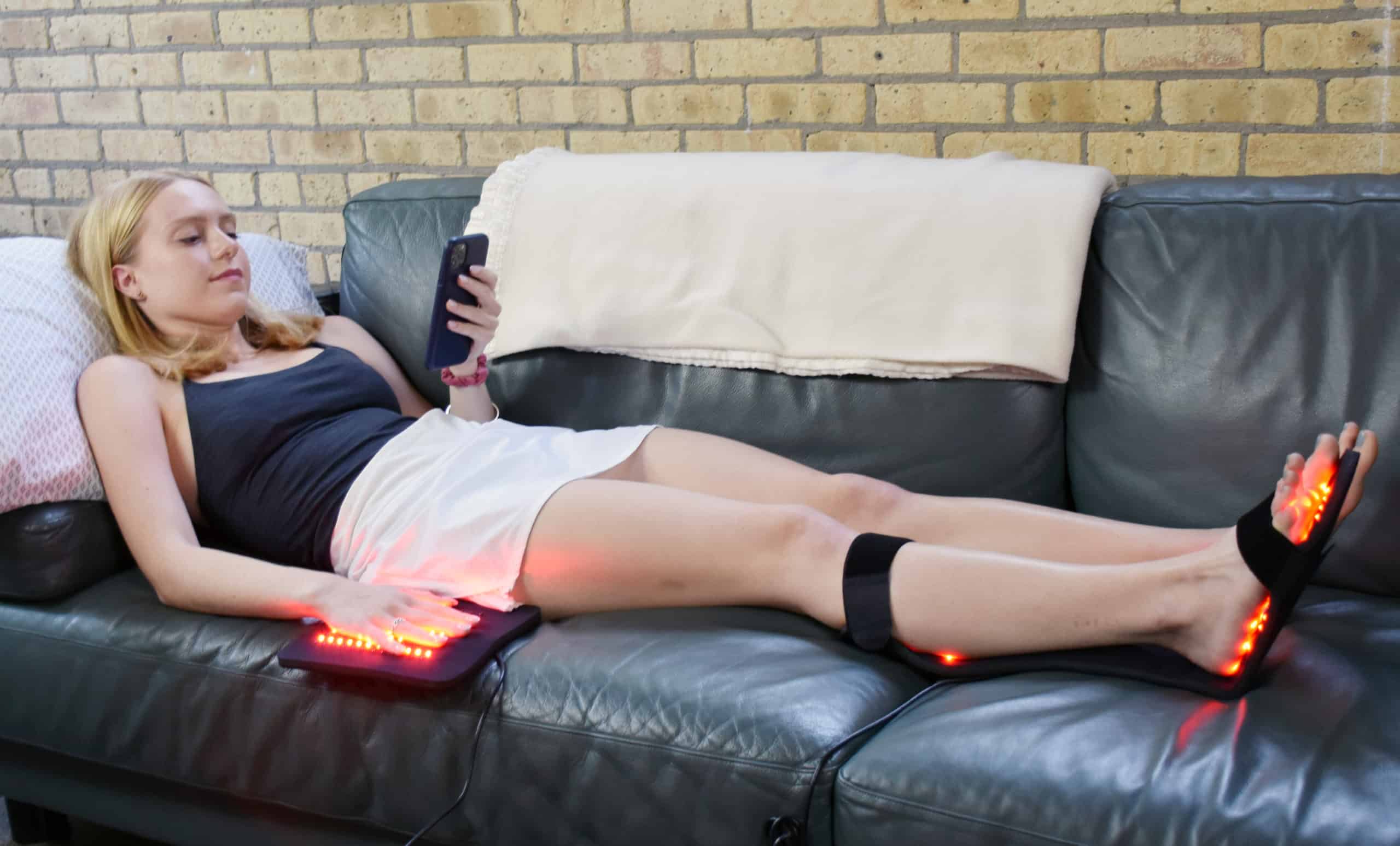 In-Home Sales & Rentals
Therapy sessions can be done in-home by the patients themselves, or with the assistance of family members. After experiencing the benefits of LED Light Therapy in-clinic, some patients with acute or chronic conditions may desire to have a system at home for use between office visits. Or in-home treatments may be deemed to be an integral part of an intensive treatment plan for major issues like peripheral neuropathy. In Dr.Volstad's clinic, every peripheral neuropathy patient "buys their own system for their legs and feet." So, in-home usage can provide a profitable revenue opportunity for your clinic through renting or reselling LED Light Therapy systems to patients.
Most manufacturers allow health practitioners to purchase their systems at wholesale, and then resell them to patients at a profit. Rental fees are up to the practitioner. System sales can be expanded by establishing a "rent to own" program, allowing patients to eventually purchase their rental system.
Your Success Story
LED Light Therapy continues to prove itself as a powerful and affordable treatment modality that gets quick and effective results. If you're looking to grow your chiropractic practice through differentiation, adding LED Light Therapy could be your answer. LED Light Therapy might become a regular part of treatment for nearly every one of your patients, as it is in Dr. Volstad's clinic. Their success stories with LED Light Therapy could end up being your story, too.
Biography
Rob Berman is a partner at Energia Medical, LLC a national distributor of light therapy pads and controllers. He helps healthcare providers improve patient outcomes while increasing provider income He has held a variety of sales and marketing during his career, which include building and managing a marketing department, directing product development and product management for multiple organizations, and serving as a general manager for a variety of business units. Rob can be contacted by phone at 860-707-4220 or by e-mail at rob@energiamedical.com. Energia Medical's website is www.energiamedical.com.
[1] Cotler, Howard B. et al. The Use of Low Level Laser Therapy (LLLT) For Musculoskeletal Pain. MOJ Orthop Rheumatol. 2015 ; 2(5): . doi:10.15406/mojor.2015.02.00068, p. 1.
Start Your Pain Relief Journey Today
Contact us now and speak with a light therapy expert. They are here to help you find relief at home with soothing red light therapy.