Medically reviewed by Karen Wolters, RN and Joanna Fearnley, LPN
The Benefits of Adding LED Light Therapy to Your Practice
According to the U.S. Bureau of Labor Statistics, the number of chiropractors in the US is growing: "Employment of chiropractors is projected to grow 7 percent from 2018 to 2028, faster than the average for all occupations."[1] "In 2018, there were 50,300 chiropractors in the United States,[2] with "2,500 chiropractors entering the workforce each year."[3] In light of these statistics, how does a chiropractor stand out above the ever-increasing competition?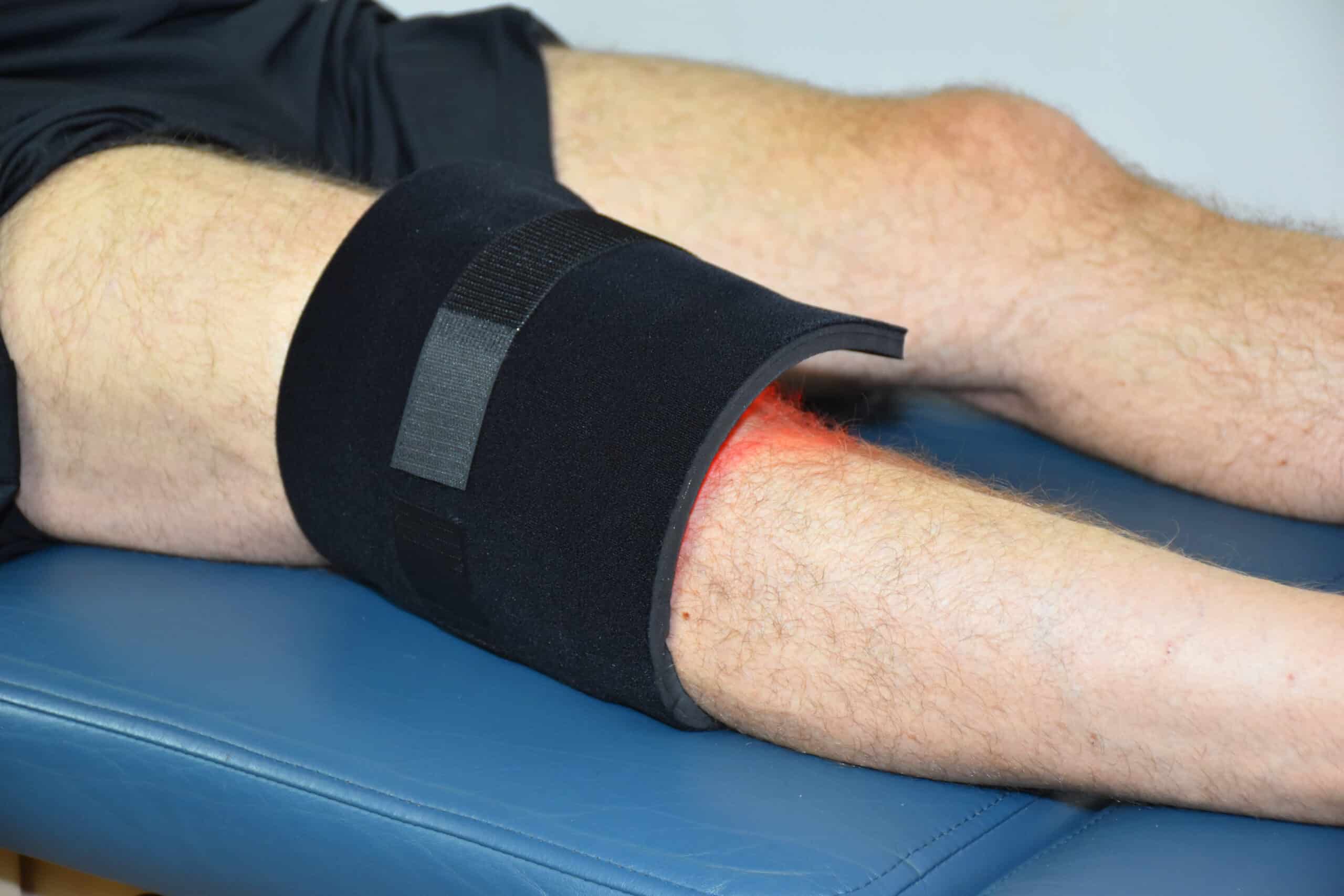 Chiropractor Light Therapy
Adding an additional treatment modality complementary to chiropractic may be just what you need to enhance your clinic. NIR (Near-Infrared) LED Light Therapy can be added to your treatment menu to make pain relief faster and more effective, make adjustments easier, and give additional support to the body's natural healing processes — increasing patient satisfaction.
Like chiropractic, NIR Therapy, also known as low-level light therapy ("LLLT") – both laser and LED (light emitting diode) "… is beneficial for pain relief and can accelerate the body's ability to heal itself. LLLT has a long history and strong basic science evidence, which supports its use in pain management."[4] Also like chiropractic, LED Light Therapy is a non-invasive and effective alternative to the high cost and numerous side effects of pharmaceutical drugs and the pain of surgery.
NIR Therapy is Safe
NIR Therapy can be administered without concern about negative effects. "The almost complete lack of reports of side effects or adverse events associated with LLLT gives security for issues of safety…"[5] NIR Therapy can be administered on almost every external part of the body, except for the eyes. HealthLight offers a wide selection of flexible and sturdy NIR Therapy Pads in a variety of shapes and sizes that makes it easy to choose the right pad for any area of the body.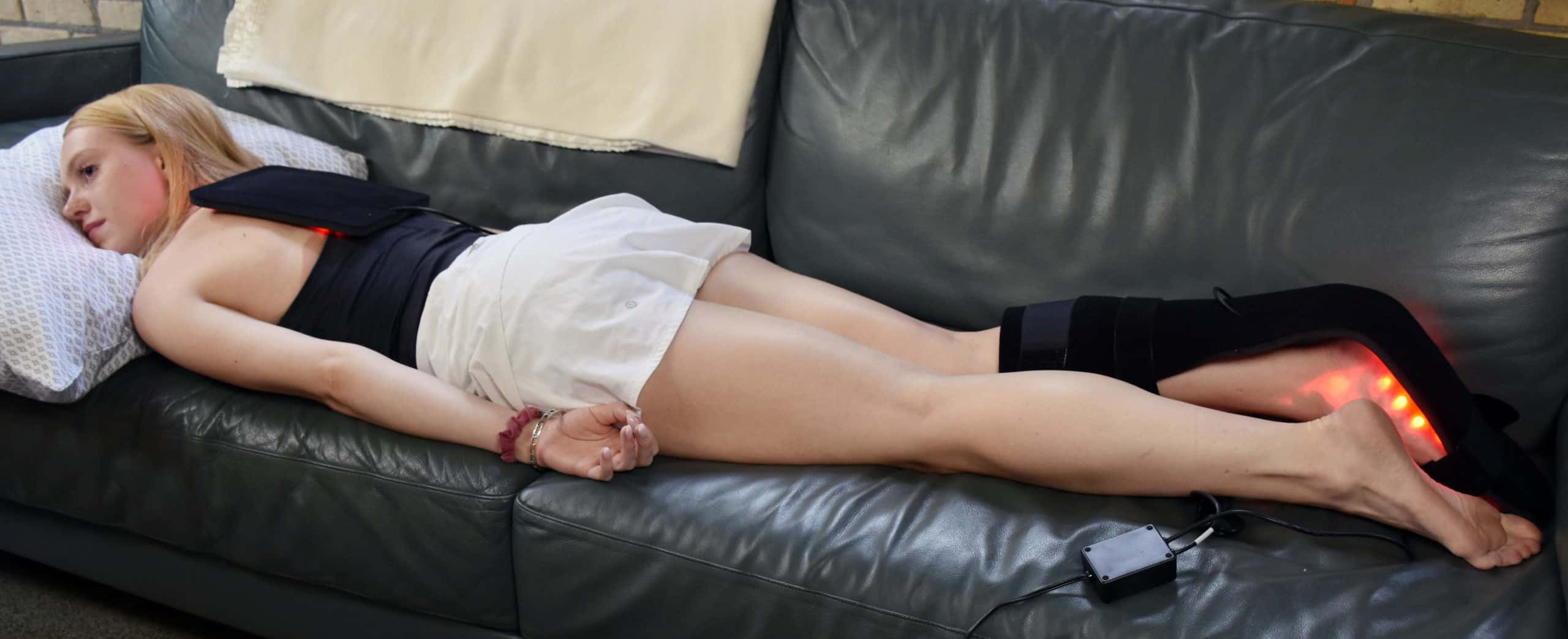 Administering LED Light Therapy
Administering LED Light Therapy is easy: pads are placed on the body, the system is turned on, and the pads proceed to do the work.
Sessions are 20 minutes, during which patients can be left unattended.
LED Light Therapy can be offered as an add-on pre- or post-adjustment for an additional fee, or as a stand-alone treatment.
Most chiropractors administer LED Light Therapy prior to the adjustment, as infrared light penetration will increase circulation, reduce pain and stiffness, and help ease adjustments.
If administered after the adjustment, the increased circulation induced may help the adjustment to hold. And any pain, stiffness, or soreness still present after the adjustment may be relieved.
Patients with acute pain or chronic conditions may desire stand-alone treatment with NIR Therapy.
No matter when LED Light Therapy is administered, using a controller that can operate from three to six NIR Therapy pads simultaneously will provide an extensive therapy session that can address multiple problem areas at once. HealthLight's Clinical Line offers 3-port and 6-port controllers that pair with their NIR Therapy pads via easy to insert and remove USB-style connectors. But single and dual pad devices, such as HealthLight's Express At-Home systems with built-in controllers, are also quite effective.
In addition to expanding benefits for your patients, combining LED Light Therapy with chiropractic should also expand your revenue.
LED Light Therapy Device Sales and Rentals to Patients
HealthLight offers healthcare professionals the option of purchasing systems at wholesale and then reselling them to patients at a profit. Chiropractors can encourage patients to purchase their own systems for in-home use for intensive treatment of conditions such as peripheral neuropathy or chronic back pain. Also, rental programs and rent-to-own programs can be offered to patients at fees determined by the practitioner, which can bring in additional revenue on a regular basis, as well as fast ROI.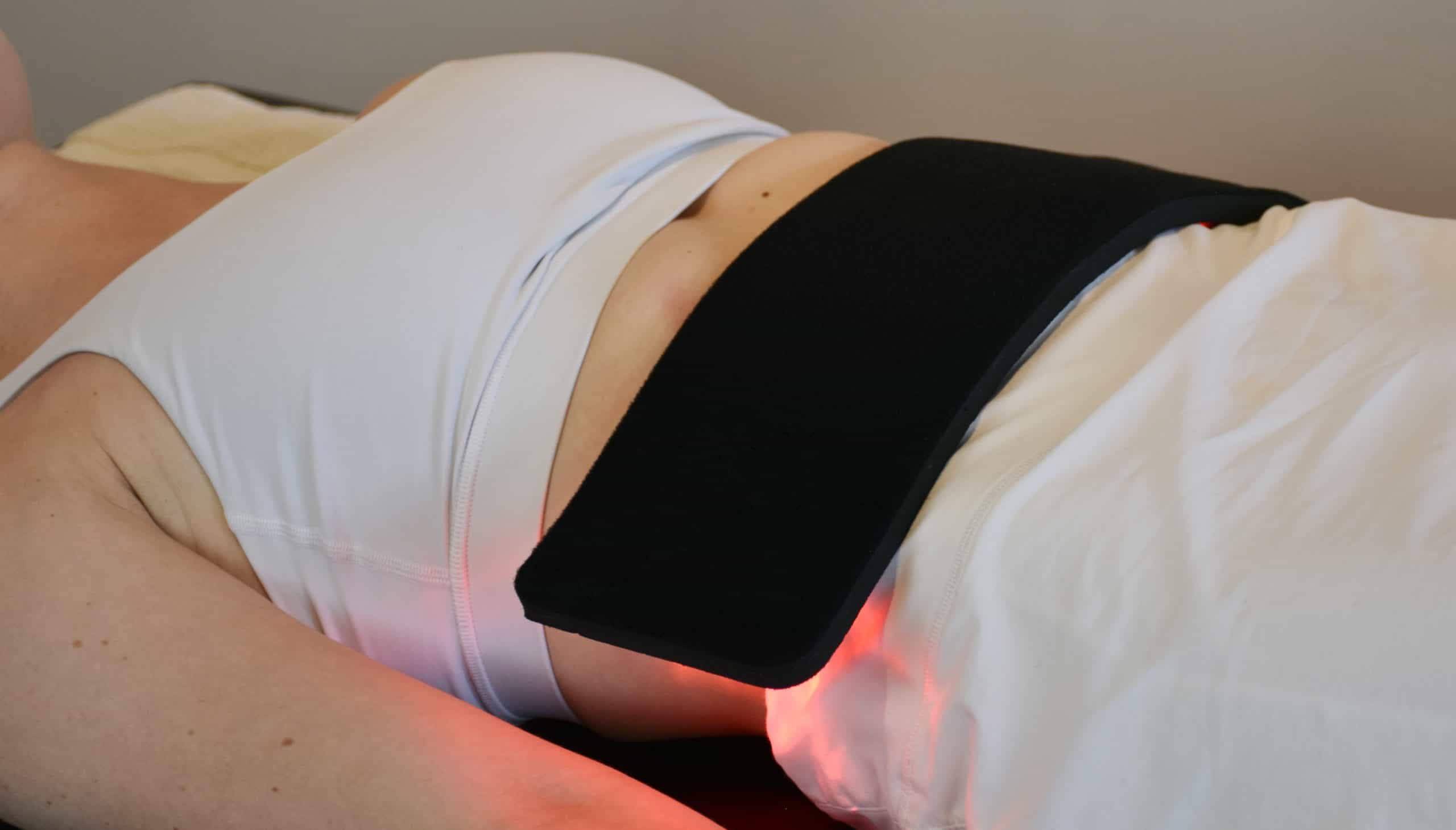 Getting Started
When deciding where to purchase your LED Light Therapy equipment, be sure to choose a reputable manufacturer with an FDA clearance, so that your system meets all necessary safety standards. Also make sure there is a warranty, as well as a repair center for your device. All of HealthLight's NIR Therapy pads and controllers have received FDA clearance, and every system comes with a warranty. There is a one-year warranty on HealthLight's Express At-Home systems, and a two-year warranty on HealthLight's Clinical line of systems. Any needed repairs after the warranty period can be made at HealthLight's manufacturing facility in Illinois for a reasonable flat rate fee per item.
Before you make your purchase:
Determine what size and shape of pads would be most beneficial to your patients. To be most effective, the pad(s) in your system should cover the entire area where pain relief and increased circulation are needed. For example, the largest pads would be the most helpful to treat back, hip, or shoulder pain; while small rectangular-sized pads would be helpful to relieve pain in the neck, TMJ area, or wrist. Long pads can be wrapped around joints, while small pads can be used to treat localized areas. To treat neuropathy, HealthLight offers one or two-boot systems that cover the foot and calf areas.
Determine how many pads you want to use simultaneously, and purchase a controller with enough ports. HealthLight's Clinical Line offers 3 and 6-port controller systems that pair with their Clinical Therapy Pads.
Benefits of LED Light Therapy
Administering LED Light Therapy is easy; it will expand your treatment menu and fees; and it can also boost your revenue through equipment sales and rentals. And by offering LED Light Therapy, your clinic will stand out from the competition. But most importantly, NIR Therapy will bring greater benefits to your patients. So consider adding NIR Therapy to your clinic's treatment menu. HealthLight's Clinical Line of pads and controllers offer many system options for clinics of all sizes. And HealthLight's Express At-Home Line with conveniently attached controllers are perfect for in-home use by your patients.
[1] U.S. Bureau of Labor Statistics (September 4, 2019) Chiropractors. [Online] Available from http:www.bis.gov/ooh/healthcare/chiropractors.htm [Accessed 27 February 2020].
[2] IBID.
[3] American Chiropractic Association (2016) Key Facts About the Chiropractic Profession [Online] Available from: http://www.acatoday.org/Patients/Why-Choose-Chiropractic/Key-Facts [Accessed 27 February 2020].
[4] Cotler, Howard B. et al. The Use of Low Level Laser Therapy (LLLT) For Musculoskeletal Pain. MOJ Orthop Rheumatol. 2015 ; 2(5): . doi:10.15406/mojor.2015.02.00068, p. 7.
[5] Chung, Hoon. et al. The Nuts and Bolts of Low-level Laser (Light) Therapy. Ann Biomed Eng. 2012 February ; 40(2): 516–533. doi:10.1007/s10439-011-0454-7; p.11 of NIH Public Access version.
Start Your Pain Relief Journey Today
Contact us now and speak with a light therapy expert. They are here to help you find relief at home with soothing red light therapy.