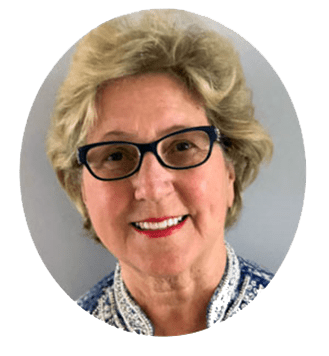 Karen Wolters, RN is the founder of HealthLight. She has a lengthy and diverse experience in the medical and health care fields.
Graduated from DePaul School of Nursing, became an RN.
Worked for ten years as a nurse:

Hospital nursing—worked on a medical floor for patients, handling a wide variety of needs
Public health nursing:  Responsible for a territory in reporting, teaching and clinic care of communicable diseases, pediatrics, obstetrics, preemie newborn care, and well-baby clinic.
Industrial nursing: responsible for thousands of employees for first line care of illnesses or injuries

On the Board of Directors of British American Hospital in Madrid, Spain
Founder of Lincoln Land Hospice in Effingham, IL
Work closely with clinicians for their applications of PBM to patients needs for pain relief and increased circulation.
Works closely (7 years) with HealthLight engineers to understand the design of HealthLight red light therapy devices to maximize patient outcomes; collaborates on design of pads for optimal construction to maximize light penetration of human tissue.
Consulting relationship with Dr. Tom Burke, PhD in Physiology, for 15 years. Dr. Burke is a leading researcher in the field of blood flow and its response to PBM and has taught at University of Colorado medical school.