Join Thousands of Chiropractors Using Light Therapy
Near Infrared Light Therapy is emerging as a popular, widely used for pain, circulation, relaxation of muscles, relief from muscle spasms, and relief from aches/stiffness caused by arthritis.
Like chiropractic, NIR Therapy offers drug-free healing and pain management, and is non-invasive, highly effective, and safe. NIR Therapy continues to prove itself as a powerful and affordable treatment modality that gets quick and effective results. If your clinic needs to stand out from the competition, adding NIR Therapy could be your answer.
HealthLight is a leader in the manufacture of photo-modulated (pulsed, light-emitting diode) therapy pads.
Want to learn more? HealthLight has tons of resources available for you, including:
Pain eBook
Introduction to Light Therapy eBook
FAQ eBook
Science Videos
Fill in the form to download our resources.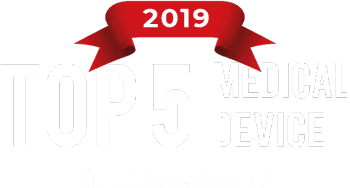 100 Million Americans Live with Pain.


Light Therapy can help.
Pain is common
One of the most common reasons for doctor visits that affects people of all ages.

Major impact on lives
Prevents those affected from working or participating in daily activities.

Pain's effects
Pain can affect sleep, emotional well being and quality of life.
The HealthLight Difference
Quickest treatment time of any LED light therapy pad.

Red/Infrared light for ideal penetration and efficacy.

Highest quality and most durable components.

No seams so therapy pads won't split or fray.
LEDS are optimally placed within neoprene pads.

Operates at body temperature, unlike other products.

The most powerful clinical strength LEDs in the market.

USB-style connectors, not breakable DIN's.
See how we compare to our competitors.