HealthLight Clinical Line of LED Light Therapy Products.
Our clinical pads can be used with either a 3 or 6 port controller. Each controller powers up to 3 or 6 devices respectively. This allows for multiple patients to be treated at once in a single treatment cycle.
The controller set up allows for flexibility in a variety of treatment settings. Extra-long cords allow easy access from the wall outlet.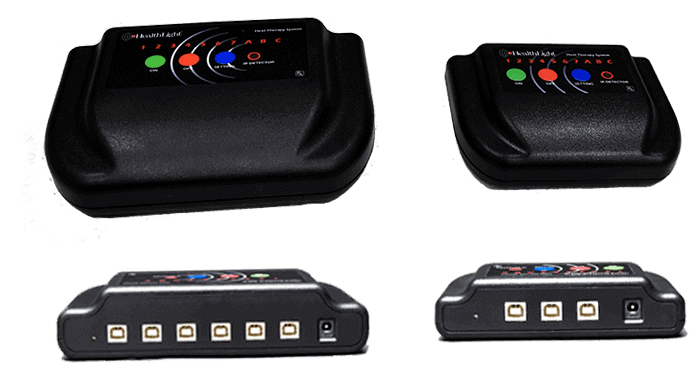 Multiple pads can be connected simultaneously using our 3 or 6 port controllers. Each pad comes with two velcro straps for optimal fit for each patient.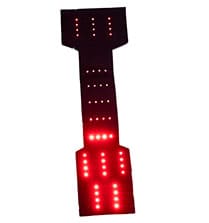 Foot & Ankle
122 Diode Pad
Foot & Calf
131 Diode Pad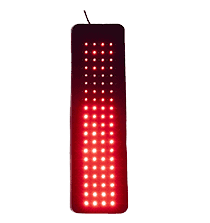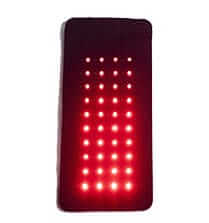 Long Tri-Color
180 Diode Pad
Medium Blue
132 Diode Pad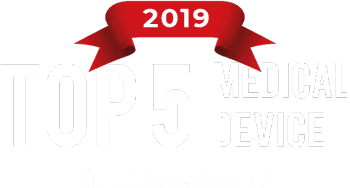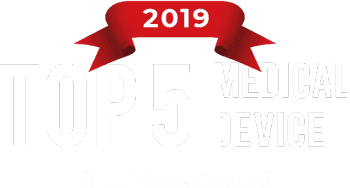 We offer various packages for your office to best suit the needs of your practice. We equip you with devices to help heal your patients.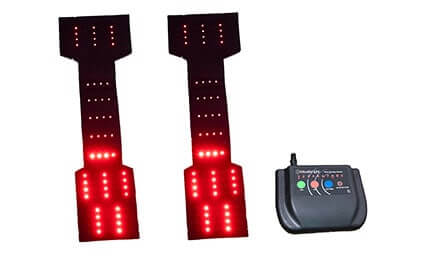 Lower Extremity Core
This base package includes:

3 Port Controller - Qty 1
Foot & Ankle Pads - Qty 2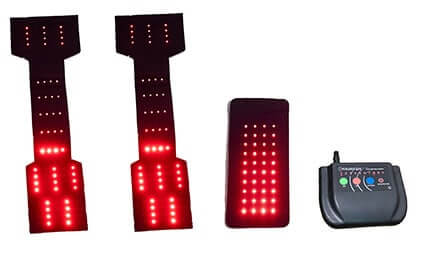 Lower Extremity Enhanced
This enhanced package includes:

6 Port Controller - Qty 1
Foot & Ankle Pads - Qty 2
90 Pad - Qty 1
90 or 64 pad - Choice of 1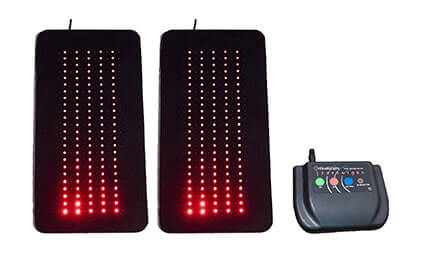 Whole Body Core
This base package includes:

3 Port Controller - Qty 1
264 Pads - Qty 2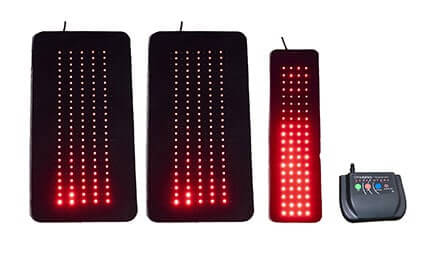 Whole Body Enhanced
This enhanced package includes:

6 Port Controller - Qty 1
264 Pads - Qty 2
180 Pad - Qty 1
90 or 64 Pad - Choice of 1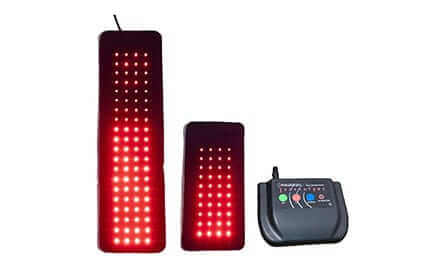 3 Port Expandable Starter System
This starter package includes:

3 Port Controller - Qty 1
264 Pad - Qty 1
180 Pad - Qty 1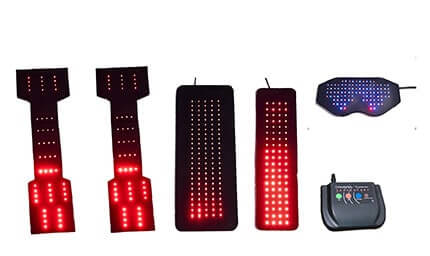 Whole Body Deluxe
This deluxe package includes:

6 Port Controller - Qty 1
Foot & Ankle Pads - Qty 2
264 Pad - Qty 1
180 Pad - Qty 1
Face Mask - Qty 1
132 Pad - FREE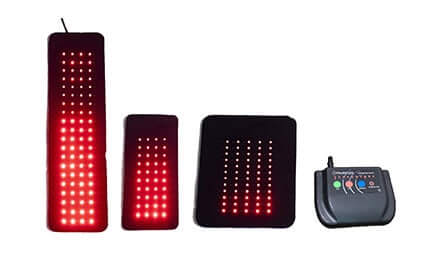 6 Port Expandable Starter System
This starter package includes:

6 Port Controller - Qty 1
180 Pad - Qty 1
132 Pad - Qty 1
90 Pad - Qty 1